Picture of the Day: This Man Is Extremely Excited to Meet Obama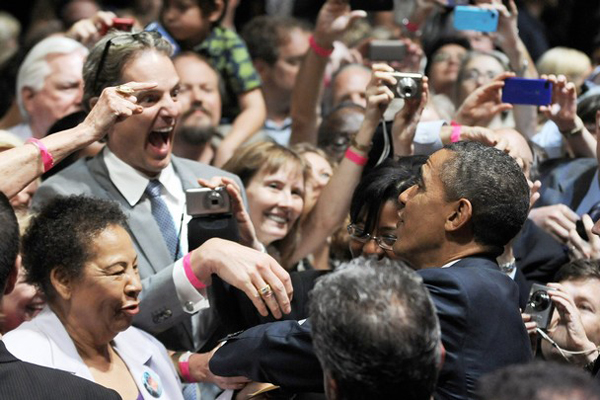 This man, pictured greeting the president after he made remarks a Democratic National Committee fundraiser at the at the Moody Theater in Austin, Tex., on Tuesday, is very excited to meet Obama.
Texas has not given its electoral votes to a Democrat since Jimmy Carter in 1976, but Ben Smith reports the Lone Star State is one of 12 whose maps grace the walls at Obama campaign headquarters in Chicago.
Via Buzzfeed.
Image credit: Getty Images