Picture of the Day: Sex-Scandal Murals at a D.C. Lounge
Bill Clinton and Clarence Thomas get caricature treatment at a cabaret in the heart of the District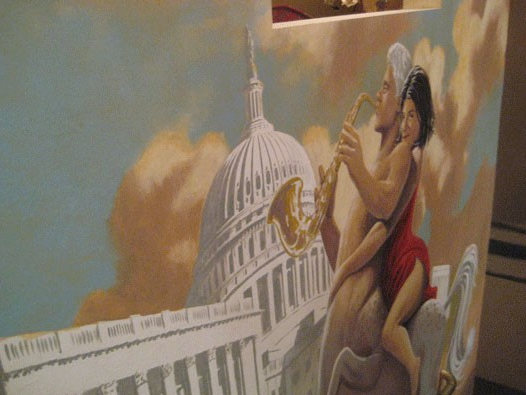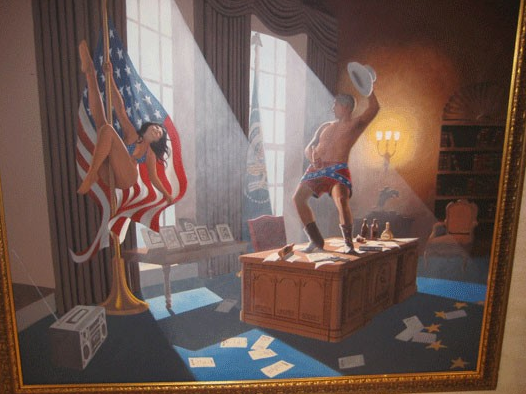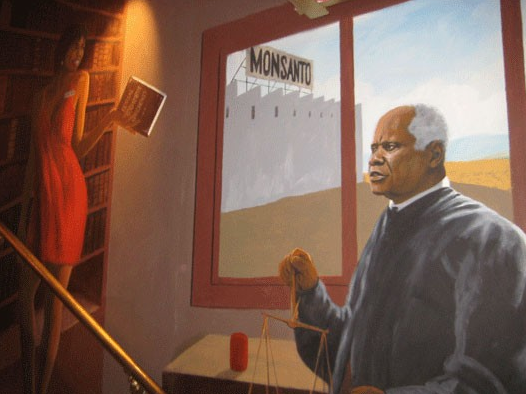 This post has been updated.
Celebrating libertinism in politics, newcomer SAX cabaret lounge in downtown Washington, D.C. displayed the above artwork in honor of the American political sex scandal, to go along with nightly burlesque shows on its 20-foot, glass-enclosed stage.
The reservations-only SAX is a bit of an aesthetic outlier in the typically stodgy heart of the District, but restauranteurs Nancy Koide and Errol Lawrence, creators of the upmarket D.C. spots SEI and OYA, will probably snare some high-rolling lobbyists and politicians with the new venture. Because at the same time the venture doesn't feel very D.C., the murals are the kind of decor you can really only get away with in D.C.
Unfortunately, they're gone: As Eater.com's Amy McKeever reported, Sax painted over the murals after receiving a series of complaints.
Images via Eater.com's Amy McKeever