Picture of the Day: Ron Paul and James O'Keefe, Separated at Birth?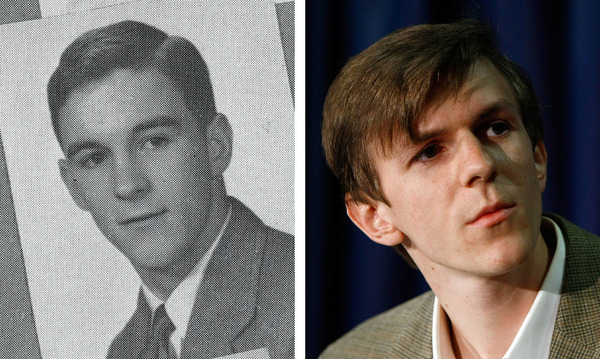 In the course of putting together this compilation of high school yearbook photos for 2012 Republican presidential primary candidates, an indisputable fact revealed itself to me: As a high school senior in 1953, Ron Paul looked eerily like conservative videographer James O'Keefe does now.
There's nothing really more to say about it than that. Both are conservatives. One is way more interested in bringing down ACORN. It's possible that Paul was formerly inhabited some kind of libertarian cosmic spirit that now inhabits O'Keefe, and which has made them both look so preppy and babyfaced. But that is just speculation.
Image credits: Keystone Oaks School District, Getty Images