Picture of the Day: Obama Drinking Guinness in Ireland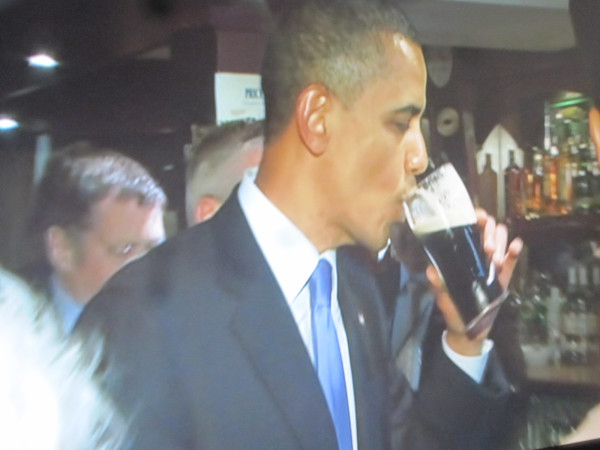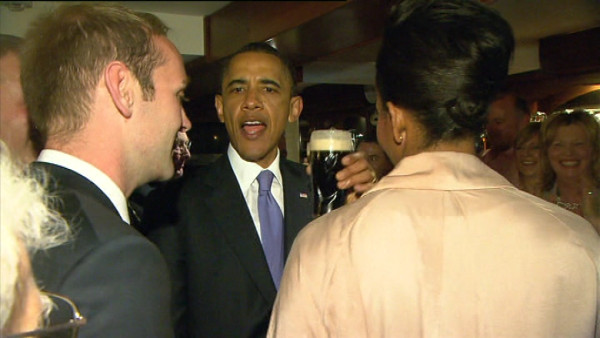 President Obama is in Ireland today for a largely ceremonial visit that will kick off a six-day trip to Europe. One of his first stops: His ancestral homeland of Moneygall. As it turns out, the president's great-great-great grandfather lived there before emigrating to the U.S. in 1850.
With Moneygall decked out in Obama-related paraphernalia, the president stopped at Ollie Hayes' pub for a pint of Guinness.
"You tell me when it's properly settled, I don't want to mess this up," Obama reportedly joked before his first sip.
Image credits: @markknoller and @rtenews