Picture of the Day: Obama and Biden, Buddy Film Stars in Waiting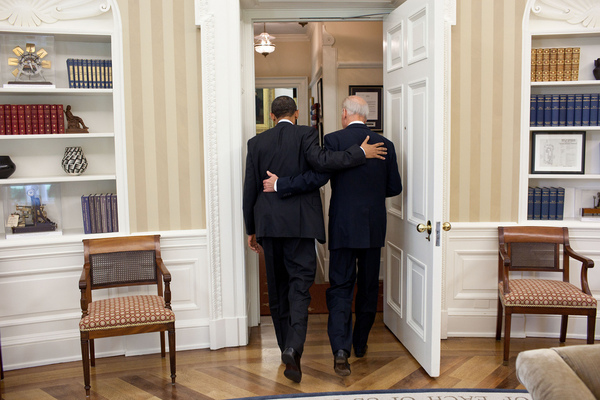 Frank Eugene Beaver's "Dictionary of Film Terms" explains the "buddy film" genre a movie that "involve[s] male companionship ... dealing with males who bolste[r] one another in dramatic conflict and crisis." Since the 2008 campaign, President Obama and Vice President Biden have faced their share of dramatic conflict together, so it occurs to us that the above photo would serve as the perfect final shot and/or movie poster for an Obama/Biden buddy film.
Taken on May 4, just three days after the president's anti-Osama gamble paid off in Abbottabad, the image shows Obama and Biden arm in arm as they head to lunch in the Oval Office Private Dining Room.The bromantic president and VP are reminiscent of Paul Newman and Robert Redford, as depicted in the movie poster for "The Sting":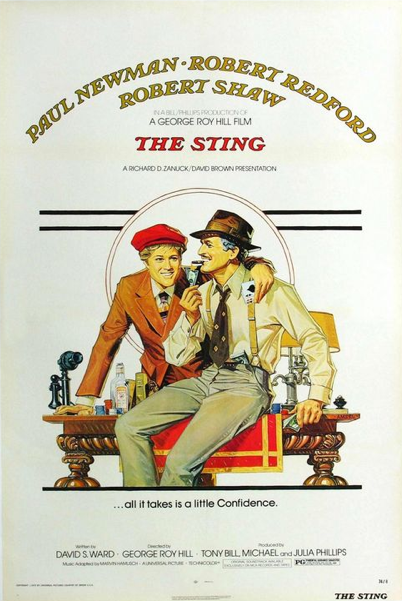 Image credit: White House photographer Pete Souza. "The Sting" poster credit: Universal Studios.