Picture of the Day: GOP Aide's Anti-Obama License Plate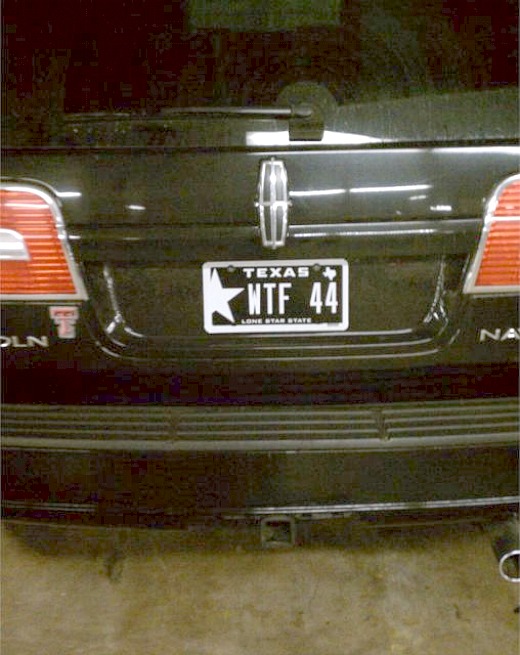 Updated
This vanity plate, which appears to voice perplexity with America's current and 44th president, adorned a 2007 Lincoln Navigator owned by Rep. Mike Conaway's (R-Texas) top legislative aide, Scott Graves of Bronte, Texas. According to an email accidentally sent by Conaway's chief of staff to a Texas reporter, Graves has removed it -- or, at least, Conaway is being advised to tell people that's the case.
The plate had been the subject of some Capitol-Hill intrigue, and the Houston Chronicle even sought an answer as to its owner after Mother Jones pointed it out in April. Mother Jones reporter Daniel Schulman finally identified Graves as the owner yesterday.
Texas does screen its license plates for obscenity. The DMV solicits requests through a vanity-plate vendor and automatically rejects some though a database of prohibited plates, according to the vendor. The DMV approves or denies vanity plates on a case by case basis, so "WTF," apparently, is kosher by the Texas DMV's standards.
In case you're wondering how the constituents of Conaway's 11th District will feel about Graves' license plate, consider this: President Obama collected only 24 percent of the vote there in 2008, and Democrats did not even nominate a candidate to run against Conaway that year.
Image credit: Mother Jones. Via Gawker and Mother Jones.