Mitt Romney's $10 Million Day
That's how much the GOP hopeful just raised an impressive Monday effort. How far will it take him?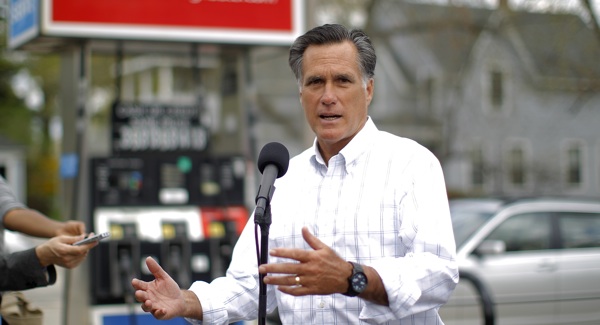 Mitt Romney raised $10.25 million Monday during a phone bank fundraiser held in Las Vegas. It's widely acknowledge to be an impressive one day total. But how much is it in the larger context of presidential politics?
In 2008, the combined total for all the candidates for the presidency was more than $1 billion for the first time in history. Barack Obama alone raised $730 million, while John McCain raised roughly $333 million. Ralph Nader raised $4 million for the contest, and Libertarian Party candidate Bob Barr raised $1 million. During the GOP primaries four years ago, Romney raised roughly $110 million in his failed bid for the nomination (if you could the $44 million that came from his personal fortune as having been "raised"). That same year, Ron Paul wowed observers by raising $6 million in a 24 hour period.
This year, Romney reportedly wants to raise $50 million for the GOP primary. So he's a fifth of the way to his target. Why would he shoot for less than he had during his failed effort? The New York Times' Michael Shear explains:
Well, in 2008, he announced for president on Feb. 13 and immediately began running television commercials in Iowa and around the nation to increase his name recognition. This time, he may not announce until April or May and so the amount of time he will be on the air will be far shorter. And of course, his challenge is different this time. When Mr. Romney started out in 2007, few voters knew who he was and he registered in the single digits in national polls.

Should Romney win the GOP primary and go on to face President Obama in the general election, what would his $10.25 million buy him? Team Obama reported spending about that same amount on rent and utilities during the 2008 campaign. Alternatively, were that sum spent outside politics, Romney supporters would be quick to tell you that it could cover 5,150,753 "waving American flag" lapel pins, while his opponents might note it's enough for 193,432 pairs of the finest leather flip flops.


Image credit: Reuters