Jon Huntsman Hits Hanover
Whatever the opposite of 'buzzing with excitement' is, that's what's happening in this lovely New Hampshire town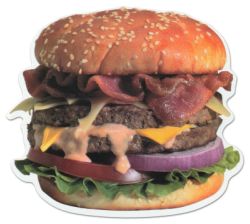 Hanover, N.H. -- Jon Huntsman is scheduled to arrive here in Hanover, New Hampshire, later today for what will mark the unofficial kickoff of his campaign for the Republican nomination. The former Utah governor and China ambassador for President Obama has not exactly set the town abuzz with anticipation--at least, not if you poll the indigenous population and subtract the sizable contingent of national political reporters.
We've all come to see Huntsman because he's that rare and exotic creature: a Republican moderate. (Thought they'd gone the way of the dodo bird, but turns out I was wrong.) The joke going around political circles is that it'll be interesting to see if Huntsman can draw as many Granite Staters as he does political reporters. (Implicit in the joke is the expectation that he won't.) After doing my bit to support the local economy with a cheeseburger purchase at the Canoe Club--highly recommended--I wandered around downtown Hanover and the Dartmouth College campus quizzing folks about whether they were excited to go see Huntsman. I don't think I could have drawn more blank stares if I'd been speaking Mandarin (which Huntsman does, by the way). The local populace that I encountered seemed most interested in the Red Sox-Cubs game Sunday night and saving Lake Winnipesaukee, although those results are not scientific, since most of the Winnipesaukee people were carrying clipboards and asked for just a few moments of my time.
Anyway, thought I had a bright idea: leverage the media angle for material! So I wandered over to the offices of the venerable Dartmouth Review, bastion of conservatism and the crucible in which such great minds as Dinesh D'Souza and Laura Ingraham were forged. Surely they'd have an opinion on a moderate like Huntsman--and hopefully a sharp and nasty one. No such luck; the office was empty. There wasn't much going on at The Dartmouth, the campus newspaper, either, although its offices were at least inhabited. A polite young editor shrugged at my Huntsman query and said his appearance might warrant a blog post. We'll have to see.
I'll weigh in with my own blog post later. In the meantime, gotta run--there's been a Stephanopolous sighting!