How Many Children Do the GOP Presidential Candidates Have?
Reading recently that former Utah governor Jon Hunstman Jr., 51, has seven children really made it hit home -- this year's crop of potential GOP presidential candidates has been unusually fruitful, resulting in families twice the size of the American average.
Just how many kids do the GOP contenders -- and possible contenders -- have? Let's go to the chart: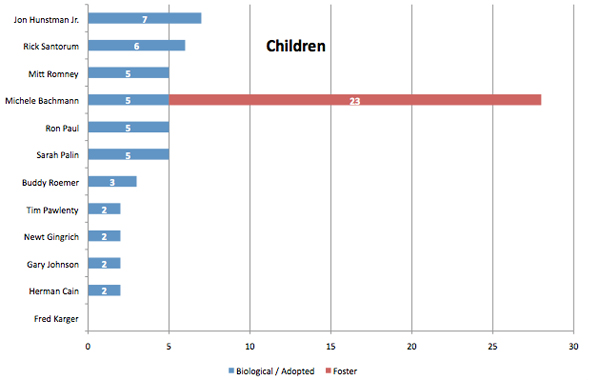 That's an average of four kids each for those with kids, compared to an of average 1.86 for U.S. families with children, according to 2004 Census data.
As you might expect, a Mormon leads the pack with seven children, followed by a traditionalist Catholic, another Mormon, and the other more religiously conservative Christians.