'Depraved' Music Is a White House Tradition
Conservatives are upset the Obamas invited rapper Common to a White House poetry reading. What sort of precedent is this?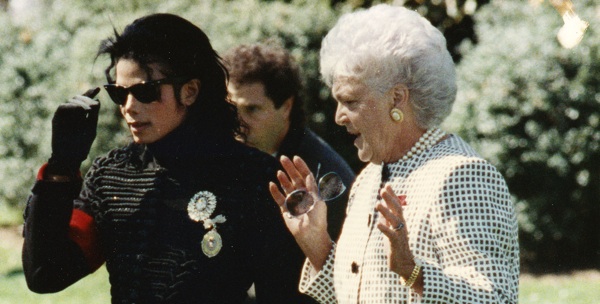 President Obama and first lady Michelle Obama will host a poetry evening at the White House tomorrow night that includes Grammy-winning rapper Common. Thankfully, Fox News, The Daily Caller, and other right-leaning outlets are focusing attention on this matter of grave national importance. "Some of Common's poetry could ... raise some eyebrows among those who might find cop-killing and racially-tinged or misogynist language beneath the Office of the Presidency," Shawn Millerick at the New Hampshire Journal wrote.
He goes on to quote from Common lyrics:
"Tell the law my Uzi weighs a ton ... I hold up a peace sign but I carry a gun," raps Common in one appearance that was posted onto YouTube. "Flyer say Free Mumia on my freezer," he raps in another. Mumia Abu-Jamal is an incarcerated former member of the Black Panther Party who was convicted in 1981 for killing a Philadelphia police officer. Agitating for his release from prison has become a cause for many left-wing activists.

I am shocked.
Shocked!
How did we get to a place where a performer who sings about subjects like these is elevated to a prominent platform by the president of the United States? Determined to find out, I delved into various news archives. Imagine my surprise to discover: This isn't even the first time the occupant of the Oval Office has behaved in this manner!
In a video that has somehow escaped the attention of the conservative press, President Obama can be seen presenting a medal to a foreign singer whose co-wrote a song with the lyrics, "I'd rather see you dead little girl than to be with another man." Another of his compositions depicts a serial murder on a killing spree that involves bludgeoning a teacher to death with a hammer. He also wrote a song that glorified the Soviet Union at the height of its Cold War power.
Alas, President Obama is far from the first American leader to favorably highlight performers who've sung bawdy lyrics. In an interview about his iPod, President George W. Bush once revealed some of his favorite illegally downloaded songs, including one with the lyrics, "Such a dirty mind/I always get it up/for the touch/of the younger kind." The disrespect shown the White House by such presidential preferences arguably reached its zenith during the tenure of Bill Clinton, when a man known for singing about cocaine -- and shooting not a mere police officer, but a sheriff -- performed a concert at 1600 Pennsylvania Avenue. "It took place in a marquee on the White House lawn," he wrote in his autobiography. "I remember being desperate to pee, but since finding a toilet would have meant going through complicated security and back into the main building, I decided to sneak out and water the lawn."
President Clinton also hosted a band that sang about cannibalizing wealthy Americans. It isn't clear that George H.W. Bush listened to music with words. But Ronald Reagan, hero of the conservative movement, is known to have praised Born in the USA. After researching the matter, I can confirm that one song on that album is written from the perspective of a statutory rapist!
Other obligations at The Atlantic prevent me from further pursuing this vital inquiry into America's decadent leadership class. I pondered passing on my notes to Rush Limbaugh, until I discovered that his recent wedding featured a man whose most popular song refers to Christians by the derogatory term "Jesus freaks." Is there no leader in America who has escaped this scourge?
I guess I'll just leave followup reporting to the folks at Fox News, The New Hampshire Journal, and The Daily Caller, though on this subject I am uncertain whether even its editor can be trusted. If only we could somehow return to that simpler time in America when presidents preferred the most innocent of songs:
Image credit: Reuters