Picture of the Day: The 'Draft Trump' HQ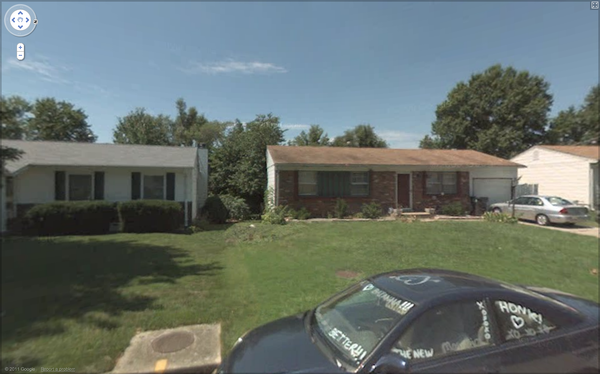 This is Google's streetview image of the headquarters for Draft Trump, the organization dedicated to promoting Donald Trump's potential 2012 White House candidacy.
One might imagine a Trump-backing group to be based in a giant, luxurious tower, or some imposing office building. Not so. According to the address listed on Draft Trump press releases, the billionaire's organized political backers are headquartered in a regular, ranch-style house in St. Charles, Mo.
Draft Trump has already recruited regional directors to support a potential Trump bid. This week, Draft Trump announced that attorney Scott Royce will serve as its South Carolina coordinator, while former Ronald Reagan operative and Virginia-based lobbyist Jay Kenneth Klinge will serve as Southern Regional Director and make contacts for Trump in Iowa.
"Draft Candidate X" committees are common in the years leading up to big elections. They're typically launched independently by supporters of a politician. They often disseminate polls and YouTube videos to reporters and fellow supporters, with the goal of promoting a potential candidate.
St. Charles, an exurb of St. Louis, is a Republican-leaning area where John McCain defeated Barack Obama 54 percent to 45 percent in 2008. It is currently represented by Republican Congressman Todd Akin.
Image via Google Maps