Picture of the Day: Jon Huntsman Rides a Harley in Shanghai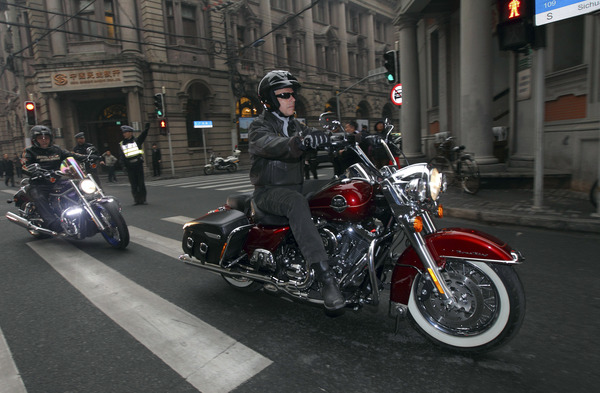 Whether he's
milling about the crowd
at a "Jasmine Revolution" protest in Beijing, or riding a motorcycle through the streets of Shanghai, Jon Huntsman always seems to look cool. The bomber jacket and shades have a lot to do with it.
Above, the U.S. ambassador to China rides through Shanghai on a Harley-Davidson with 14 other Harley riders on Thursday. Huntsman will leave his post April 30. Formerly Utah's Republican governor, Huntsman is widely thought to be considering a run for president in 2012.
credit: Reuters/China Daily Information Corp.