Passports and Freedom to Leave
If the State Department has its way, it will become extraordinarily difficult for some U.S. citizens to get permission to travel abroad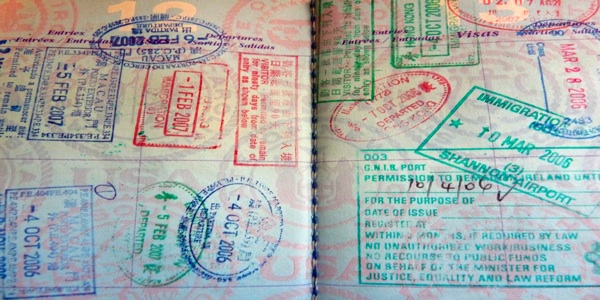 What if I told you that a cadre of "birther" Republicans want to prevent President Obama from appearing on Election 2012 ballots unless he fills out a form listing every address he's lived at since birth; every job he has ever held; the names, addresses, and telephone numbers of his supervisors; a list of his siblings and personal details about them; the address of his mother one year prior to his birth, on the day of his birth, and one year after his birth; the name of his mother's obstetrician and the dates when she received prenatal care; the names and addresses of people present at his birth; and details about any religious ceremony held to mark his birth.
You'd scoff at those requirements, and rightly so! They'd be unnecessary, laughable, outrageous.
Ironically, the form I described is not one dreamt up by birthers, or meant to parody their obsession. It is, in fact, the actual information the Obama administration wants to require of some US citizens when they apply for a passport. I kid you not. The form, proposed by the U.S. State Department, can be viewed here. Above I've laid out the actual information it requests of any U.S. citizen who 1) wants a passport and 2) "wasn't born in a medical facility" (or didn't have their birth recorded within a year of it happening). Incredibly, Foggy Bottom staff estimates that providing the answers to all those questions will take the average applicant just 45 minutes.
I'd like to associate myself with the specific objections raised by the Consumer Travel Alliance. An addendum is in order too: For long stretches of American history -- the decades between the Civil War and World War I, for example -- passports weren't even required of Americans traveling abroad. The fact that bureaucrats at the U.S. State Department now feel empowered to demand information this personal, cumbersome and detailed as a condition of permitting an American to leave the country is as alarming an example as I've seen of how these people conceive of the relationship between a government and its citizens. There is only one appropriate response to many of the questions they pose: "It is none of your damned business."
Image credit: Megoizzy/Flickr