Panetta Will Run Pentagon; Petraeus Nominated for CIA
Obama will announce the changes to his national security team on Thursday, including a new ambassador and commander in Afghanistan.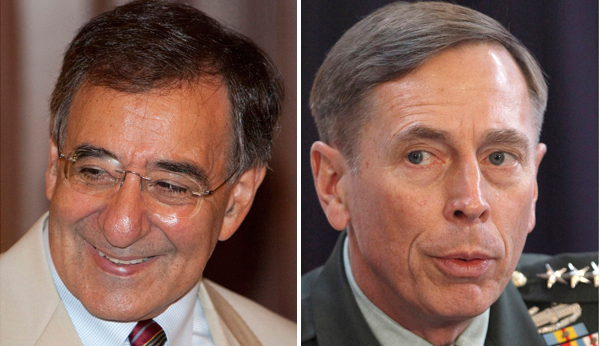 President Obama plans to nominate CIA Director Leon Panetta to head the Pentagon, senior Afghanistan General David Petraeus to lead the CIA, Ryan Crocker as ambassador to Afghanistan, and Lieutenant General John Allen to succeed Petraeus as commander of coalition forces in Afghanistan, officials tell National Journal.

The officials, speaking on condition of anonymity, said Obama plans to announce his new team Thursday morning.
An administration official said the changes, the most significant personnel shifts of Obama's presidency, would be unveiled as a group because of the need to demonstrate continuity at the top of the national security establishment.  All four men are seen as "easily confirmable," this official said.
The timing depended partly on Robert Gates -- he kept his own preferences about when he wanted to retire as defense secretary to himself. The administration had lobbied him to stay through the end of the summer. Gates decided he wanted to leave earlier. And that expedited the process. As late as three weeks ago, Panetta had not been approached about replacing Gates, a person close to the CIA director said. But officials wanted to have the new team in place before the National Security Council completes its review of progress in Afghanistan and Pakistan.
A White House official said that Senator John McCain, a key backer of Petraeus, had been privately lobbied to support the nominations. The Associated Press first reported Panetta's and Petraeus's moves.