Donald Trump's Handwritten Notes to Reporters
Of the many entertaining things about Donald Trump's (potential) 2012 presidential candidacy, the best might be his handwritten notes addressing, responding to, or otherwise dissing reporters.
Trump's M.O. is to take a printed copy of an article about him, then write a personal note on it in fat pen strokes. Trump's handwriting is actually pretty good. One doesn't become a billionaire, apparently, without penmanship.
The latest lucky recipient is Justin Elliott of Salon, who just received this: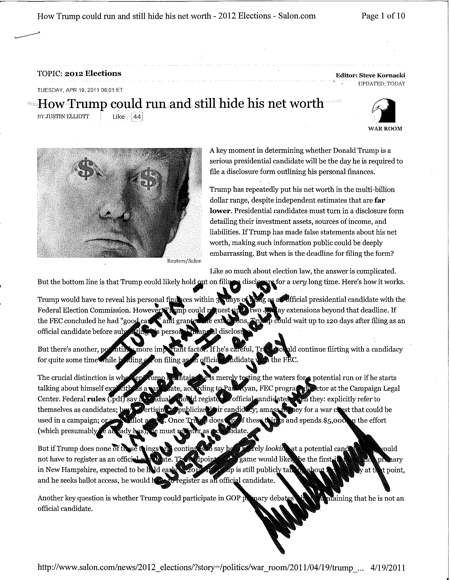 This follows Trump's note to Vanity Fair's Juli Weiner earlier this month: