Corruption Watch: John Boehner's Abramoff Connection
Remember John Boehner, the avatar of change? Take a look at a recent hire and decide whether his calls for "deficit reduction" are a smokescreen for more corporate welfare and government corruption.
In December, Boehner hired Brett Loper to be his policy director. At the time,
articles
focused on Loper's previous job as a lobbyist for the Advanced Medical Technology, where Loper vigorously resisted attempts to reduce the deficit by fighting cuts in fees to his clients proposed by the Obama administration.
That is part of the story.
But missing from the pieces about Loper have been his connection to the Abramoff scandal and knowledge of how to use government money to "influence" legislators.
Sometimes a picture is worth a thousand words. Here is a photo of Loper (far right), basking in the tropical sun of the Marianas Islands, with Michael Scanlon (center), Jack Abramoff's partner in crime.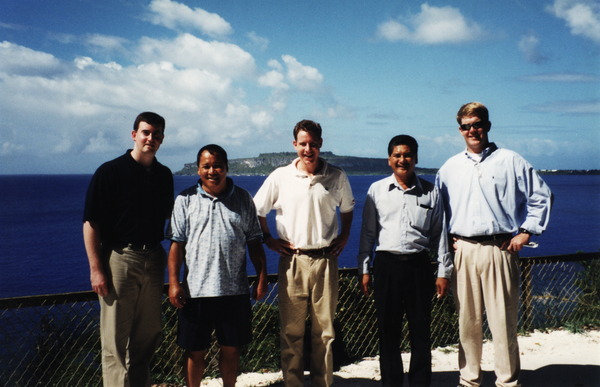 What is Loper doing in the Marianas?
As a staff member for Tom Delay, Loper was part of a mission to deliver money from the "favor factory," otherwise known as the Appropriations Committee of Congress, to two legislators in the Marianas, Norm Palacios and Alejo Mendiola (between Scanlon and Loper, above). In exchange for money for their two pet projects, Palacios and Mendiola agreed to switch their votes and support Abramoff's key ally in the Marianas, Benigno Fitial, in his bid to become Speaker of the House there.
The gambit worked. Fitial won. Abramoff -- whose lobbying contract to the Marianas had been canceled -- was re-hired by the Marianas. In that capacity, Abramoff resumed lobbying for the continuation of abusive labor practices in the islands. (For more on this, see my film,
"Casino Jack and the United States of Money."
) Abramoff also continued to make sure that the grateful garment factory owners flowed campaign cash to key mainland Republican legislators, including Tom Delay.
So, if history is any guide, we can be confident that, with Loper at the helm in charge of policy, Boehner's office will continue to press for wasteful subsidies to big business and the rollback of protections for workers. Deficit reduction appears to be a codeword for corporate welfare in exchange for campaign cash: "pay to play."

Image: Jigsaw Productions