Picture of the Day: Sri Lankan Muslims Stomp on Obama Effigy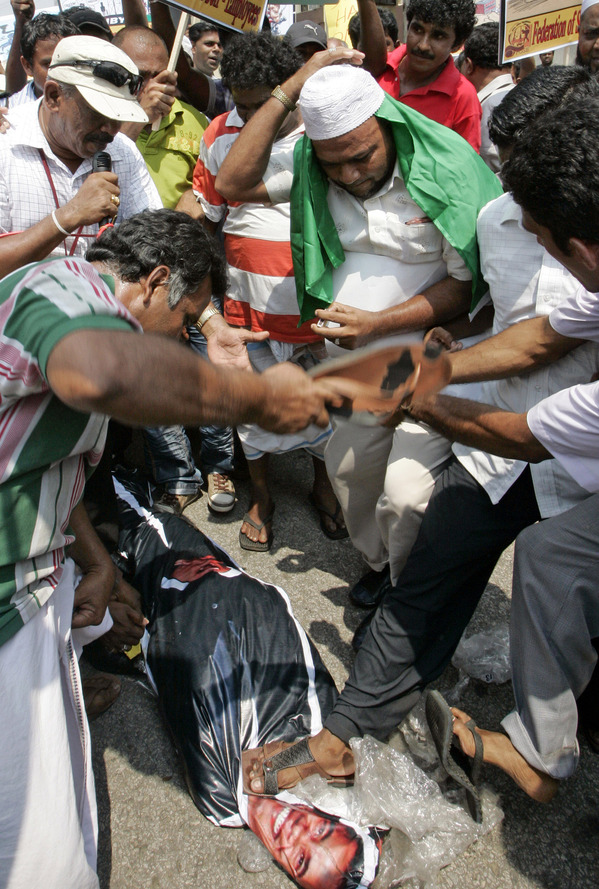 Sri Lankan Muslims, protesting today in Colombo against the allied airstrikes in Libya, stomp on an effigy of President Obama.
BBC
reports
that hundreds of people have protested the strikes this week outside the UN compound. When the UN Human Rights Council
sought
a proposed investigation into alleged human-rights abuses during Sri Lanka's 26-year civil war, Libya supported Sri Lanka's government in opposing it.
credit: AP Photo/Chamila Karunarathne