Picture of the Day: Andrew Jackson's Giant Wheel of Cheese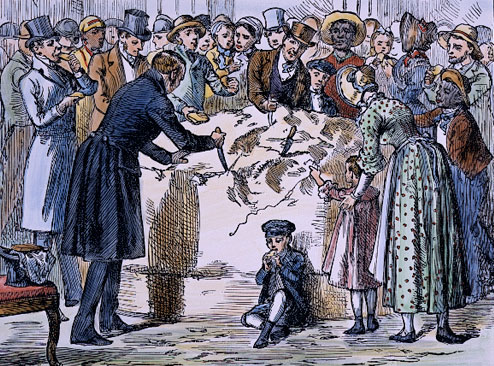 Via
Mental Floss
, an illustration of the 1,400-lb. wheel of cheese Andrew Jackson supplied for guests at his last open, public party at the White House in 1837.
Col. Thomas S. Meacham of Sandy Creek, New York created the gigantic cheese wheel in 1835, wrapped it in patriotic decorations, and sent it to Jackson as a gift. Unable to get rid of the massive cheese hunk, Jackson decided to serve it up at the last of his public White House receptions, which anyone could attend. It was consumed within two hours.
The White House smelled of cheese for some time after that.