Fox Suspends Gingrich, Santorum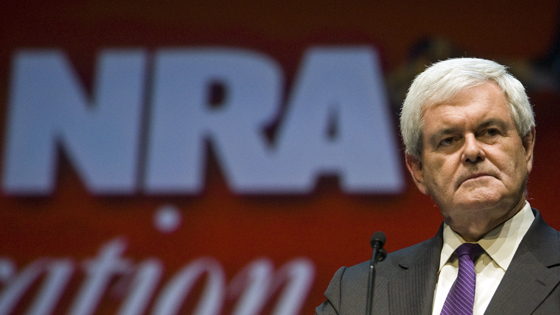 credit: Chris Keane/Reuters
Fox News has suspended contributor contracts for Newt Gingrich and Rick Santorum, "both of whom have signaled possible runs for the presidency," network anchor Bret Baier announced today.
The suspension, which Baier said has been "contemplated from the start," is effective immediately and will last for 60 days. "On May 1, their contracts will be terminated unless they notify Fox that they are not running for president," Baier said.

---
MORE FROM NATIONAL JOURNAL:
That Vision Thing
GOP's Cuts Would Cost 200,000 Jobs, Bernanke Says
Newt Gingrich Through the Years
---
="">
Fox's decision is the clearest indication yet that formal declarations by both men are imminent. Gingrich is expected to confirm his decision to begin an exploratory White House campaign tomorrow when he will be in his home state of Georgia. Santorum's usually busy travel schedule is conspicuously blank.
Two other potential GOP presidential contenders, Sarah Palin and Mike Huckabee, remain on Fox's roster of contributors. Baier said today's announcement "does not preclude other announcements that may be made in the future." Los Angeles Times reporter Matea Gold, who first reported the suspensions via her Twitter account, tweeted that a Fox executive told her that if Palin and Huckabee show "some serious intention to form an exploratory committee, we would take the same action."
Ari Rabin-Havt, executive vice president of the liberal watchdog group Media Matters, said in a statement that he is "happy to hear that after giving Newt Gingrich and Rick Santorum over 17 hours of airtime and over $12 million in free advertising in 2010, that Fox News is finally suspending their contracts.
"I look forward to hearing their decision on the other Fox candidates: Mike Huckabee, Sarah Palin, and John Bolton," he added.
Drop-down navigation-bar photo credit: Chris Keane/Reuters