Christie Consoles Small Child on Twitter
This small child wants to be governor of New Jersey, but everyone tells him he's too small (or so he says in a backseat fit):
On Twitter today
, New Jersey Gov. Chris Christie (R) told him not to feel so bad: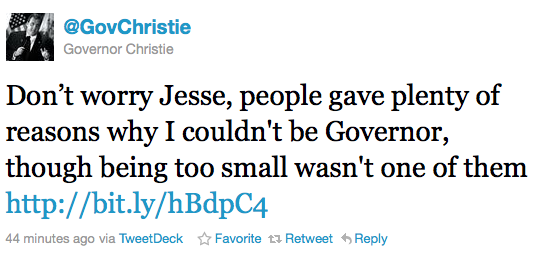 During his 2009 run for governor, Christie's weight became an issue. An ad run by incumbent Gov. Jon Corzine (D) said Christie "threw his weight around," and Corzine was
called out
for crossing a line. Christie has been known to make jokes, like this one, at his own expense.