A Budget Deal Could Be Close at Hand
Vice President Joe Biden says Republicans and Democrats are now "working off the same number"
Vice President Joe Biden says Republicans and Democrats are now "working off the same number"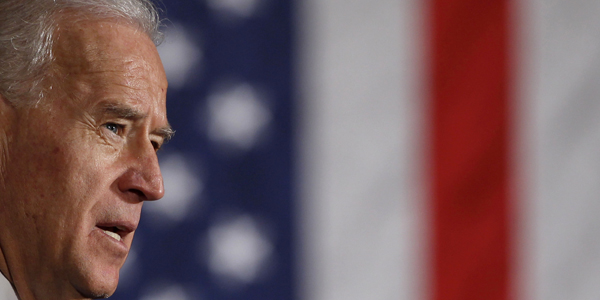 credit: Larry Downing/Reuters
Congressional leaders appear to be pulling back from the brink of a government shutdown next weekend, as House Republicans and Senate Democrats seem to be inching closer toward a spending compromise in private even as they keep up a public war of words.
Leaving a meeting with Senate Democratic leaders, Vice President Joe Biden said on Wednesday evening that House and Senate negotiators had reached a partial agreement and were now "working off the same number," after the Appropriations chairmen in both chambers had agreed on $73 billion in total cuts from the spending levels proposed in President Obama's fiscal 2011 budget proposal--or $33 billion from current levels. Republicans had pledged to cut $100 billion from Obama's fiscal 2011 budget during the midterm elections campaign.
---
MORE FROM NATIONAL JOURNAL:
Qaddafi Must Go, Members of Congress Say
Opening Day in Washington: Baseball and the Presidency Through the Years
CIA Deploys to Libya
="">
The specific cuts that will make up that $73-billion number are still to be decided and Biden stopped short of declaring a deal, saying there was much left to negotiate.
The sides must also reach a deal on policy riders attached to the bill. The talks relate not only to a level of spending cuts but to "what they will swallow and what we will swallow in terms of riders," Biden said. "There [are] some things we are just not going to do in term of riders. Even if you swallow everything else. We're just not going to do it."
"There's not a deal until there's a whole deal," Biden said. "So the composition of the $73 [billion] makes a big difference."
Still, the progress reported on Wednesday night appears to be the result of a grown-up discipline suddenly taking hold of the process, despite the continuing public acrimony and heated rhetoric from the extremes of both parties.
A spokesman for House Speaker John Boehner, R-Ohio, Michael Steel, did not specifically dispute Biden's assertion that the sides are working off the same number but said, "There is no deal until everything is settled--spending cuts and policy restrictions."
Steel added: "The vice president simply hasn't been at the table."
And a spokesman for House Majority Leader Eric Cantor, R-Va., Brad Dayspring, said "Eric isn't in the room and has no knowledge of that [number]; to the contrary, he's been told there is no deal."
After accusing Boehner of abandoning serious talks earlier this week, Democrats said Boehner aides had met with the staff of Senate Majority Leader Harry Reid, D-Nev., on Tuesday night in a bargaining session.
Billy House and Major Garrett contributed.