Jonathan Gruber, a professor of health economics at the Massachusetts Institute of Technology and the man behind many of the ideas central to the health-care overhauls overseen by former Mass. governor Mitt Romney and President Obama, will be drafting a graphic novel to defend the Obama law,
The Boston Herald reported
this week.
"I'm going to use the facts to tell the story," Gruber told the Herald. "I'm the narrator guiding the reader through the law. It'll have lots of pictures and text."
The Atlantic's
Alex Hoyt imagines how a scene from the comic could look: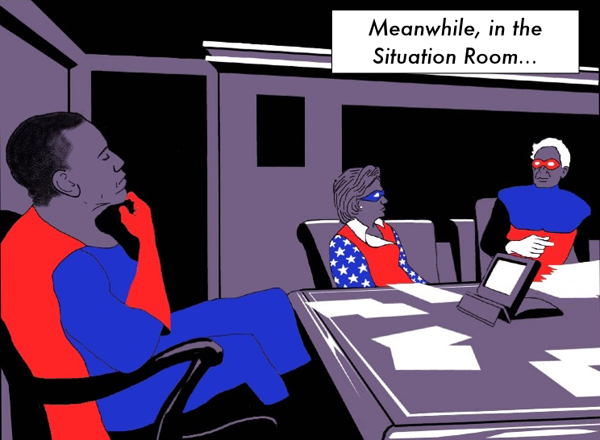 The book, tentatively titled "Health Care Reform: What It Is, Why It's Necessary, How it Works," is expected to be published in the fall by the Hill and Wang division of Farrar, Straus and Giroux.
Image credit: Alex Hoyt, using Brushes on the iPad