Obama and the Wave of Polarization
Today, Gallup finds that President Obama recorded the most polarizing second year of any president since 1953. But it's worth noting that, when it comes to presidential approval, public sentiments have been drastically polarized along party lines since Bush was president. Obama is part of a story of political polarization that dates back to the second year of the Iraq war: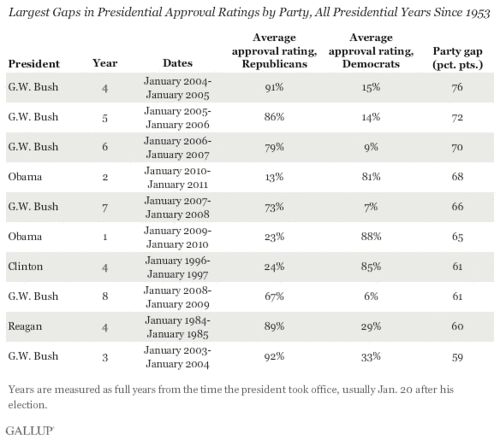 Read the full story at
Gallup
.