Recommended Reading on Mitch McConnell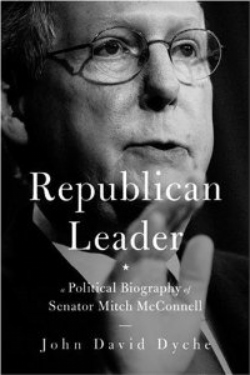 To coincide with the new Congress, I profiled Republican Senate minority leader Mitch McConnell for the new issue of the Atlantic that's just out. I hope you'll read the piece, and also support the magazine by subscribing, if you don't already. We depend on print subscriptions, and it's still the best way to read long, serious articles. My sincere thanks in advance.
I chose McConnell, rather than the more obvious subject, incoming House Speaker John Boehner, because to my mind McConnell is the more significant figure. That's taking nothing away from Boehner, who's obviously important and hardly lacks for media coverage. But the plain fact is Boehner didn't have nearly as much to do with the Republican resurgence as McConnell did. That's because, as a structural matter, the minority party in the House is essentially powerless. Not so in the Senate. If you want to understand what has happened in Washington over the last two years, how we moved so quickly from what appeared to be an enduring Democratic majority to the new, much more Republican Congress being sworn in today, then you have to understand McConnell and what he's done. He'll also be the key Republican going forward, at least until the party settles on a presidential nominee. As a subject, he's further intriguing because, for a guy as powerful and instrumental to his party's fortunes as he is, comparatively little has been written about him. (And believe me--he prefers it that way!)
That will change. It's starting to change already--and if Republicans take back the Senate in 2012, which they stand a good chance of doing, everyone will be scrambling to learn about McConnell.
In the meantime, anyone seeking to learn more about McConnell would be well advised to pick up a copy of
Republican Leader
, a 2009 biography by John David Dyche. It's an invaluable book, especially for reporters, because it includes a comprehensive bibliography. It's also the rare, possibly the only, example I've come across of McConnell evincing anything approaching candor. But what's most useful is the author's analysis and insight. Dyche is
the conservative columnist
for the
Louisville Courier-Journal
, and mostly admires McConnell--but don't be put off by that fact if you yourself happen not to. The book is deeply reported, doesn't flinch from making unfavorable judgments when warranted, and presents the full details of McConnell's life and political career in a way that allows readers to draw their own conclusions about its subject. The important thing is that you come away from the book feeling as though you've gotten a handle on Mitch McConnell--which, trust me, is not an easy thing to do.