A Field Guide to Michael Steele's Challengers
Ranking and handicapping the potential candidates for Republican National Committee chairman.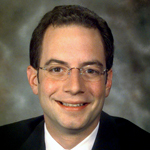 1. NAME: Reince Priebus
HOME STATE: Wisconsin
CAREER PATH: Chairman of Republican Party of Wisconsin, 2007-present; general counsel of RNC, 2009-2010; partner, Michael Best & Friedrich

NEED TO KNOW: Current chairman of the Republican Party of Wisconsin, where GOP won big in 2010 midterms; Michael Steele's top backer on the party's national committee during Steele's 2009 campaign for RNC chairman.

HOTLINE SAYS: The Wisconsin GOP chairman entered the race Monday, a day after quitting his post as Michael Steele's top lawyer. Priebus has good relations with committee members, and Wisconsin's rightward swing on Election Day will only help his case. Still, some RNC members are cognizant he abandoned Steele, the chairman he helped elect in 2009. That factor weighs heavily on Priebus, too.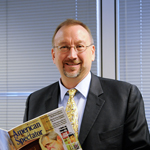 2. NAME: Saulius (Saul) Anuzis
HOME STATE: Michigan
CAREER PATH: National chairman of Save American Jobs Project, a campaign of Newt Gingrich's American Solutions to fight the Employee Free Choice Act; Executive Committee member of RNC, 2007-present; chairman of Michigan GOP, 2005-2009; founder, Quick Connect USA, 2001; staffer, Jack Kemp for President, 1988; staffer, Michigan House and Senate, 1980-1988; Republican National Committee delegate, 1980

NEED TO KNOW: Anuzis ran against Steele for RNC chair in 2009, coming in third. His strengths: Internet communications (he is an avid tweeter and very active on Facebook) and his blue-collar connections. He's the son of an auto worker and a former union member.
HOTLINE SAYS: No one has more personal relationships on the national committee than Anuzis, the former Michigan Republican Party chairman. He's announced a strong early cross-section of endorsements, and he's touring the country to make a personal pitch for support. Anuzis has trouble with his home-state members, both of whom like Steele, but he's made peace with his biggest rival -- Republican consultant John Yob. Yob now backs Anuzis's bid.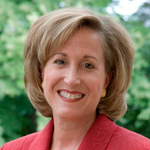 3. NAME: Ann Wagner
HOME STATE: Missouri
CAREER PATH: Campaign chairwoman, Roy Blunt for Missouri Senate; U.S. ambassador to Luxembourg, 2005-2009; co-chair of RNC, 2001-2005; Missouri director of Re-elect George H.W. Bush, 1992; chair of the Missouri Republican Party, 1999-2005
NEED TO KNOW: Wagner had a long tenure as chair of the Missouri GOP and as RNC co-chair before leaving to become ambassador to Luxembourg under President George W. Bush. She presided over the 2004 presidential convention. She's also considering either a state office or U.S. Senate bid.
HOTLINE SAYS: Wagner has impressed observers with a robust start, and she's got her home-state delegation behind her. Wagner has to build relationships with committee members she doesn't yet know, but early indications are she's willing to do the nitty-gritty work it takes to run a multi-ballot race based almost solely on personal relationships.
4. NAME: Gentry Collins
CAREER PATH: Political director of RNC, 2009-2010
NEED TO KNOW: A highly regarded political operative, Collins was seen as a wise choice to be the RNC's political director. Collins made waves when he left the committee with a blistering resignation letter that blamed Steele for leaving Democratic-held congressional and governors' seats on the table.
HOTLINE SAYS:  If Priebus has a problem with turning on Steele, so too does Collins. The former RNC political director left his post after writing a scathing memo outlining the RNC's financial failings, a move some saw as a little too opportunistic. But Collins has great relationships on the committee, and he's regarded as one of the best political minds in the Republican Party. His pitch to members: Professional strategists do well as party chairmen. If members buy that argument, Collins has the market cornered.
5. NAME: Maria Cino
HOME STATE: Virginia
CAREER PATH: President & CEO, Republican National Convention, 2007-2008; Deputy Secretary of the U.S. Department of Transportation, 2005-2007; Deputy Chairman of RNC, 2003-2004; Assistant Secretary & Director General of U.S. and Foreign Commercial Service at U.S. Department of Commerce, 2001-2003; Deputy Chairman for Political and Congressional Relations of the RNC, 2000; National Political Director, Bush for President Committee, 1999-2000; Executive Director, National Republican Congressional Committee, 1994-1996
NEED TO KNOW: Cino, a former official in George W. Bush's Commerce and Transportation departments, has a long history in Republican politics. She headed the committee that organized the 2008 GOP convention in St. Paul, Minn., and she's served as executive director of the National Republican Congressional Committee.
HOTLINE SAYS:  No one can lay claim to establishment support more than Cino, who has a fundraiser scheduled with former RNC chair Ed Gillespie and former Vice President Dick Cheney. But that could be her undoing; the 168 members of the RNC didn't like being dictated to by the Bush White House, which means she'll have to convince them that her RNC would still operate as a member-services organization, rather than a Washington-centric shop.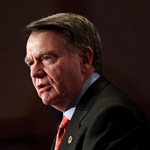 6. NAME: Robert (Mike) Duncan
HOME STATE: Kentucky
CAREER PATH: Chairman, American Crossroads, spring 2010-present; chairman of RNC, 2007-2009; general counsel of RNC, 2002-2007; treasurer of RNC, 2001-2002; regional chairman, George W. Bush presidential campaign, 1999-2000
NEED TO KNOW: There are few people who understand Kentucky politics better than Duncan. He was hand-picked to head the RNC by President George W. Bush, a thanks for his years of service to the GOP. Duncan has also served as head of the Tennessee Valley Authority. He runs a small community bank in Inez, Ky.
HOTLINE SAYS: Don't count the former RNC chairman out yet. Duncan appeared at a forum for conservative RNC members last week, and he told us he's still contemplating a bid. Duncan has numerous friends on the committee, including many prominent members. But some members feel that Duncan has had his shot, and that giving him another term won't represent the new face of the Republican Party. Still, in a contest that's about relationships, Duncan has more than most others.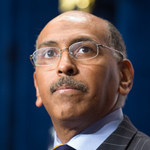 7. NAME: Michael Steele
HOME STATE: Maryland
CAREER PATH: Chairman of RNC, January 2009-present; chairman of GOPAC, 2006-present; Maryland lieutenant governor, 2003-2007; chairman of the Maryland Republican Party, 2000-2003; chair of Prince George's County Republican Central Committee, 1994-2000
NEED TO KNOW: Current RNC chair; first African-American to hold the position; facing an opposition force from within his own party to recruit alternative challengers for the post.
HOTLINE SAYS: It's been more than a month since Election Day, and Steele hasn't begun to put together a serious campaign. That indicates he's still canvassing for support, not an enviable position for an incumbent. If Steele does run, his first ballot will be his high-water mark. Undecided voters tend to break away from the incumbent. Bet on Steele to take a pass on seeking a second term.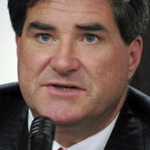 8. NAME: Chris Healy
HOME STATE: Connecticut
CAREER PATH: Chairman of the Connecticut Republican Party, 2007-present; chairman of the Northeast Chairs of the RNC
NEED TO KNOW: A former newspaper reporter, Healy has managed many campaigns in Connecticut and has chaired the state GOP since 2007. This year he presided over losses for governor and the open Senate seat -- races that at one point his party had hopes of winning.
HOTLINE SAYS: The Connecticut Republican Party chairman has been talking about running for months, but he hasn't announced any supporters and he skipped an early candidate forum. That makes many RNC members wonder if Healy is in to win, or to make sure Steele has a bomb-thrower aiming squarely at him.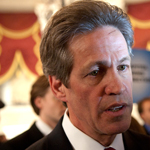 9. NAME: Norm Coleman
HOME STATE: Minnesota
CAREER PATH: CEO, American Action Network; senator from Minnesota, 2003-2009; St. Paul mayor, 1994-2002; Minnesota attorney general's office, 1976-1993
NEED TO KNOW: Two tumultuous campaigns began and ended Coleman's Senate career. He was elected just days after his Democratic opponent, Sen. Paul Wellstone, died in a plane crash. In 2008, Coleman lost a hotly contested election to comedian Al Franken by 312 votes. Since then, Coleman spearheaded the influential American Action Network, which poured millions into the 2010 campaign.
HOTLINE SAYS: The former Minnesota senator keeps his name in contention, but his drawbacks far outweigh his positives. RNC members are cognizant of his time as Bill Clinton's Minnesota campaign chairman, an almost unforgivable sin. And he has very few relationships with any committee members, making his tenure as a Democrat harder to explain away, regardless of his voting record while he was in the Senate.
10. NAME: Nick Ayers
HOME STATE: Georgia
CAREER PATH: Executive director of Republican Governors Association, 2007-present; Campaign Manager, Gov. Sonny Perdue's reelection campaign, 2004-2006; Perdue for Governor, 2002
NEED TO KNOW: Gov. Sonny Perdue was the first Republican reelected to the governorship in Georgia's history, and Ayers helped him get there. As executive director of the Republican Governors Association for the last four years, Ayers has raised huge amounts of money and won key races, giving the GOP a needed boost when it was down.
HOTLINE SAYS: A group of prominent Republicans, including Mississippi Gov. Haley Barbour, seriously contemplated naming Ayers as their consensus choice. But those talks broke down, and Ayers looks increasingly unlikely to make a bid. At just 28 years old, he's got plenty of time for a run later in life.
Lindsey Boerma, Cameron Joseph, and Josh Smith contributed