JFK's Election: On 50th Anniversary, Never-Seen Photos Emerge
Fifty years ago today, John F. Kennedy won election to the White House, beating Richard Nixon by one-tenth of one percent. The youngest person and only Catholic ever elected president, Kennedy captured the imagination of Americans with this dashing good looks and beautiful wife, Jackie. While his 1,000 days in office are well-documented, LIFE magazine has just released never-before-published photos that cover the campaign of 1960.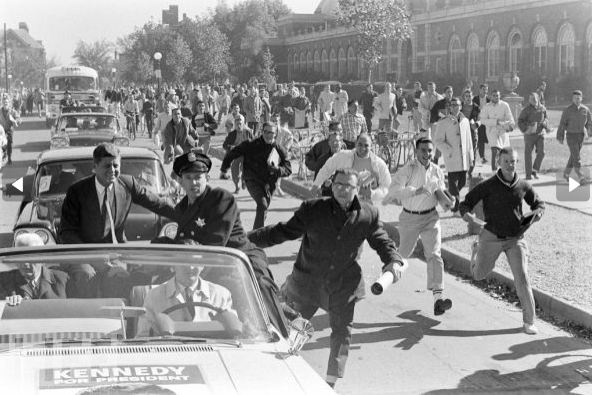 Kennedy "had just a little more courage, just a little more stamina, just a little more wisdom and a little more character than any of the rest of us," said Stuart Symington, one of JFK's rivals for the Democratic nomination. Here Kennedy is campaigning in Illinois in October 1960. (Paul Schutzer/TIME & LIFE Pictures)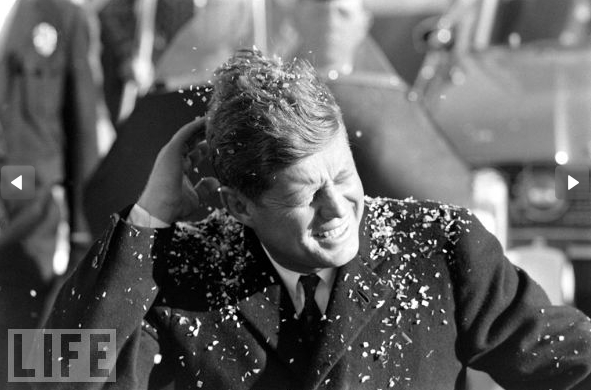 In 1960 it seemed that the world was moving fast and JFK was a man who moved just as quickly. "One could argue," Norman Mailer wrote of that year's Democratic convention "[that it] was one of the most important conventions in America's history, and could prove conceivably to be the most important. The man it nominated was unlike any politician who had ever run for President in the history of the land, and if elected he would come to power in a year when America was in danger of drifting into a profound decline." Above: Kennedy campaigning in Illinois. (Paul Schutzer/TIME & LIFE Pictures)
Here is Jackie Kennedy somehow looking at once regal and wholly at ease while seated on a bus. "A lady," Mailer wrote of her, "whose face might be too imaginative for the taste of a democracy which likes its first ladies to be executives of home-management." (Alfred Eisenstaedt/TIME & LIFE Pictures)
See the full gallery at LIFE.com.