Few non-criminals can accurately be described as "marijuana entrepreneurs," but that's what Richard Lee is.
Since California legalized medical marijuana in 1996, he's become something of a cannabis commerce don in Oakland, opening up legitimate (depending on whom you ask) businesses around the activity of weed smoking: in 1999 he opened the Bulldog Coffeeshop, which has doubled as a medical-marijuana vendor to card carriers, and in 2007 he founded Oaksterdam University, a college that will teach you how to grow and sell marijuana at campuses in Oakland, Sebastopol (an hour to the North), Los Angeles, and Flint, Michigan.
He's pushed for legalization along the way, helping to pass a law in Oakland that effectively decriminalized marijuana and called for city a city taxation scheme. This year, California voters will pass judgment on his paragon effort to date: Proposition 19, the ballot initiative to legalize pot statewide.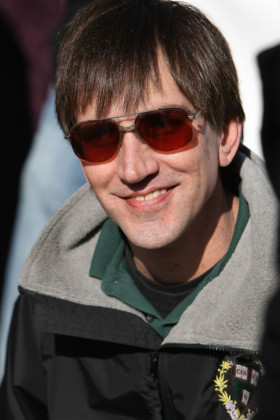 Lee drafted Prop. 19 and put it on the ballot despite opposition from the established players in the marijuana legalization community. National groups like Drug Policy Alliance told him 2010 was a bad year and that 2012 would be better, given the broader turnout of a presidential race.