Rahm Emanuel's Chicago Competition Shapes Up
It's
now official
: Rahm Emanuel is out of the White House and into the Chicago mayoral race. He has a
team of strategists in place
and will pursue a "listening tour" to build support and feel out the texture of the election.
Emanuel will bring considerable assets into this race, most notably his capacity for fundraising, and he'll likely be perceived as a frontrunner out of the gate--but he won't necessarily be the frontrunner. While only a handful of candidates have officially announced, more than 30 are on the table as potential entrants, a field that includes aldermen, city administrators, attorneys, a congressman, a former U.S. senator, and a sheriff.
A winning primary candidate will have to spend a minimum of $4 or $5 million, according to one longtime Chicago pol, and only a few candidates stand a chance of raising the money. Candidates will need to file 12,500 signatures by November 22, but insiders expect that 25,000-30,000 signatures will be needed, as many will be declared invalid--a tough task for every candidate in the race.
We'll know more about the field in the days and weeks after Emanuel's official entry, but here's a look at the top contenders to win it--in other words, Rahm's competition--as identified to The Atlantic by Chicago political insiders.
Tom Dart, sheriff of Cook County
Dart is probably Emanuel's toughest competitor, and, according to one insider, is a favorite over Rahm out of the gate.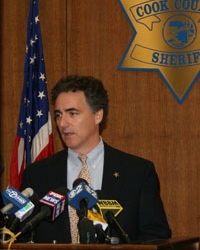 "Dart's actually stronger than Rahm to start with," said Dick Simpson, a prominent former alderman and current professor at the University of Illinois in Chicago. "He comes from the Southwest side of Chicago, he has strong ward organizations already backing him," and he has enjoyed support from key members of the Daley family and the mayor's allies.
Dart can draw votes from the same pool as Emanuel, and, although Emanuel has raised money for Mayor Richard Daley in the past, Dart stands a good chance at winning over key segments of Daley's political machine, acquiring the support network and foot soldiers necessary to win this race. According to a strategist, Dart and Emanuel could wind up fighting over the remnants of the Daley machine.
As a candidate, Dart has few drawbacks: he's already confronted problems with Cook County jails that happened during his tenure, and multiple Chicago insiders say he carries little baggage. Dart is circulating petitions and has over $200,000 for his campaign, according to a
candidate list
maintained by Progress Illinois.
Luis Gutierrez, U.S. congressman from Illinois' 4th District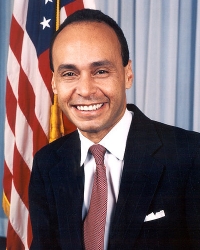 Gutierrez is considered the strongest of the Latino candidates weighing entry into the election, and some observers expect racial politics to weigh heavily in this race. Gutierrez hasn't announced a bid, but he's known to be interested. He represents a
district
that stretches across the North Side of the city as well as parts of the South, West, and Northern suburbs.
He's capable of raising enough money, but opponents could delve into his past real estate deals to attack him. Gutierrez did business with a political donor who sold him a plot of land and built him a new home, and he
made
 over $420,000 on real estate deals with political supporters between 2002 and 2008. If President Obama's dealings with Tony Rezko were a problem during his presidential run, Gutierrez's dealings could present a similar hurdle (though not an insurmountable one) in a mayoral race that will offer more intensity and a higher profile than a re-election race in the 4th district.
Bob Fioretti, alderman, 2nd Ward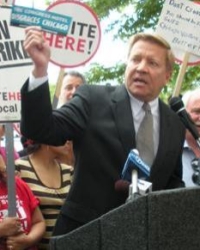 Fioretti has been building support for a mayoral bid for months. He represents a multiracial ward in the middle of the city, which has given him experience winning African American votes. And he brings considerable cash with him into the race: Progress Illinois lists his current campaign account at just over $130,000, but Fioretti is said to have racked up closer to $500,000, targeting an even larger fundraising total for the month.
He's more formidable than a run-of-the-mill alderman and could raise the requisite funds, but a question remains over whether he can attract top-rate strategists and staff to work for him. "Mayoral campaigns are run a lot like presidential campaigns [in Chicago]--big operations with first-rate staff," according to Simpson. With the midterm elections only a month away, many Chicago strategists are working on other races.
A staffer has confirmed to Progress Illinois that Fioretti is running.
Miguel Del Valle, Chicago city clerk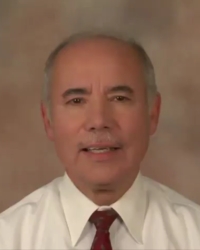 A good campaigner with solid grassroots support, Del Valle has already
aired a TV ad
for his mayoral bid--and it was seen by many: Del Valle aired it during the Chicago Bears' Monday Night Football game against the Green Bay Packers last week. It was a clever move on Del Valle's part: since MNF airs on ESPN (and a local Chicago cable station), he was able to reach a massive Chicago audience for less money, as local network affiliates charge more for air time than cable stations. Not that MNF has low ratings, but if it still aired on ABC, Del Valle would likely have paid more.
"He's very much more of the independent and progressive kind of Democrat," said strategist Kitty Kurth, who suggested Del Valle could win support from progressive organizations in the city. Progressives in both DC and Chicago will work to oppose Emanuel, and if they rally around Del Valle, he could be a formidable candidate. The city's main progressive group, the Independent Voters of Illinois Independent Precinct Organization, has a "convoluted" endorsement process according to one strategist, and it remains to be seen whether Chicago's progressive organizations will be able to pick a single candidate.
Carol Moseley Braun, former U.S. senator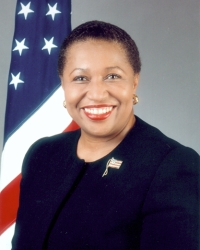 The first and only African American woman ever elected to the U.S. Senate, Moseley Braun served from 1993 to 1999, losing out to Republican Peter Fitzgerald after one term. After that, she served as ambassador to New Zealand and mounted a presidential bid in 2004.
Having run for high-level office before, Moseley Braun knows how to handle herself in public appearances and debates, and she is said to have grassroots support for her campaign. Her drawbacks: Moseley Braun could struggle to raise the necessary funds, and her Senate term saw its share of controversy. In addition to some criticism over the handling of campaign funds, Moseley Braun met with Nigerian dictator Sani Abacha despite U.S. sanctions against him. She also has over $260,000 of debt left over from previous campaigns.
Moseley Braun has announced an exploratory committee for the race.
Rev. James Meeks, Illinois state senator
Meeks runs the Salem Baptist Church of Chicago, a megachurch on the city's South Side (see the photo on Salem's
website
for an idea of its size). The church's large membership gives him an instant base of support and volunteers, and he's been solid on a few issues, such as schools, during his political career. The Black Caucus of the Chicago City Council is currently evaluating candidates, and when it lands on one, it will likely try to convince the other African American candidates in this race to drop out. If Meeks emerges with its support, he'll be a key figure in this race.
He is circulating petitions but has not yet entered the race officially.
Manny Flores, alderman, 1st Ward chairman, Illinois Commerce Commission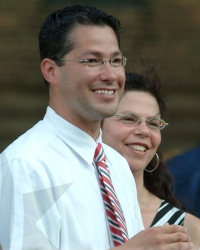 Flores represents formerly represented a ward in the Northwest part of the city as alderman and also serves as chairman of the Illinois Commerce Commission, to which he was appointed by Gov. Pat Quinn. He's expected to be a quality fundraiser--he already has more than $300,000 in his war chest--but he may struggle to win grassroots support.
Flores is working to gather signatures but has not officially announced a bid.
UPDATE: This entry on Flores has been corrected. Flores no longer represents the 1st ward as alderman. The photo originally used in this post was incorrect (it was a photo of current 1st-ward alderman Proco "Joe" Moreno) and has been changed.
Honorable Mention: Gery Chico, chairman of the City Colleges of Chicago executive committee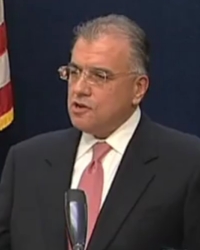 The lawyer and community colleges chief may have trouble raising the money, but Gery Chico appears to be a favorite of Mayor Daley, having served as his chief of staff from 1992 to 1995. Though Daley has said he won't endorse in the race to succeed him, he recently lavished unprompted praise on Chico in a radio interview.
Daley, interviewed by Phil Ponce on WTTW-11's "Chicago Tonight" on Wednesday was asked "Do you feel a special bond with Rahm Emanuel?"

Daley said, "I feel with all of them - Gery Chico's closer to me than anyone else."

Ponce: "When was the last time you spoke with Rahm?"

Daley: "Maybe a month ago, two months ago. I spoke yesterday to Gery Chico."

Ponce: "What did he say to you or you say to him?" Daley: "Oh, he's running, I'm glad. He's a wonderful public servant, worked for me in a variety of capacities, chairman of the city colleges, did a tremendous job, spends a lot of time and effort on that."