Correction: That's Not Manny Flores
A correction to this post on former White House Chief of Staff Rahm Emanuel's competition in the Chicago mayoral race: former 1st-ward Alderman and current Illinois Commerce Commission Chairman Manny Flores was misidentified as still representing the first ward.
The photo of Flores was also incorrect and has been changed. It was a photo of current 1st-ward Alderman
Proco "Joe" Moreno
, who is not Manny Flores, but someone else entirely.
This is Flores: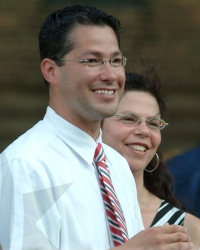 Apologies to both Flores and Moreno for this mistake.