Visualizing Meg Whitman's $100 Million War Chest
California Watch, a project from the Center for Investigative Reporting, has broken down gubernatorial candidate Meg Whitman's spending in a nifty graphic. Of the $99 million she reported spending by the end of June, $55 million of that was put toward TV and radio advertising, while $10 million went to 56 different consulting firms. Here's a snippet, but click through for the full, interactive version: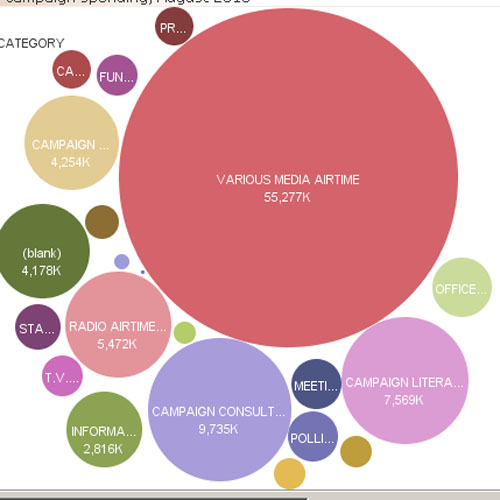 Read the full story at California Watch.