Who Will Manchin Choose?
What matters tomorrow, tonight. ... Read it and sleep.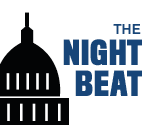 Good evening. Tomorrow's most significant story might be the aftermath from two major explosions in southeast Iran that killed at least 20, including members of Iran's elite Revolutionary Guard. The Jundallah, a Sunni rebel group based in Baluchistan (and rumored to be supported by Western powers), has taken responsibility. Three months ago, the IRGC captured a key Jundallah commander, Abdolmalek Rigi, who (he said while captured) had been on his way to meet with American officials about a secret collaboration to stir up unrest in Iran. The IRGC blames the U.S. for today's bombing. Iran wants Jundallah declared a terrorist group.
Secretary of State Hillary Clinton issued this statement tonight:

I condemn in the strongest possible terms today's terrorist attacks claimed by Jundallah that targeted Iranians at a mosque in the Sistan-va Baluchistan province of Iran.  The United States extends its sympathy to the families and loved ones of those injured and killed.  We also call for the perpetrators of this horrific attack to be held accountable for their actions. The United States condemns all forms of terrorism and sectarian-driven violence, wherever it occurs, and stands with the victims of these appalling acts.  This attack, along with the recent attacks in Uganda, Pakistan, Afghanistan, Iraq, and Algeria, underscores the global community's need to work together to combat terrorist organizations that threaten the lives of innocent civilians all around the world.
MANCHIN DAY: West Virginia's Gov. Joe Manchin, a Democrat, will introduce Sen. Robert Byrd's successor tomorrow at 2:30 pm EST. His choice is narrowed to three finalists. The betting is on Anne Barth, longtime state director for Byrd. She knows the states, the issues, and can channel Byrd's legacy in an effective way.

BUSINESS BEAT: The White House's communications problem in a nutshell:
Congress sends Obama sweeping Wall Street bill (AP)
Public unfamiliar with Wall Street bill (Reuters)

From the Atlantic Business Channel's Daniel Indiviglio:


We learned today that producer prices declined in June, and Friday we'll find out about consumer prices. They were likely flat to slightly deflationary. We also get housing starts data from the government tomorrow. They were down 10 percent in May, but probably even more in June, as the housing market has been incredibly weak since the buyer credit expired in April. And Apple will hold a press event on Friday during which it will (presumably) address the defect with the new iPhone 4.

Friday could be an interesting day to watch stocks. The market got a slew of news late in the day: financial reform's fate is sealed, BP stops the leak, and Goldman settles the SEC suit. The economy starts with a lot more certainty Friday morning than it had when Thursday began.


TOP SECRET:
The
intelligence authorization act
, the first bill in several years that funds and guides the intelligence community, would easily command a majority of votes were it to be brought to the House floor. Instead, it is on life support. House Speaker Nancy Pelosi won't budge from her commitment to expand specific oversight procedures; the White House believes it has given Congress enough and will not compromise one inch further. Both sides predict the other will blink, but ... 
ORSZAG-ZIG: The Senate Commerce Committee's NASA authorization bill today can be seen as a bit of a rebuke to the NASA budget strategy designed by outgoing OMB director Peter Orszag. It adds an extra shuttle mission and provides money for a Mars rocket now -- not in 2012, as Orszag (and President Obama) had wanted.
Ignore this. It's wrong.
BETTER FOOD: The Atlantic Food Channel's Daniel Fromson notes that the Improving Nutrition for America's Children Act passed the House Education and Labor Committee this morning. Michelle Obama made a statement and called for nutrition reform legislation to be passed by the end of the year. Not a huge story, but interesting for those monitoring the progress of what could eventually be an important piece of law. Food blogs haven't really been following this too much yet, just trusty Obama Foodorama.
INFO OPS: Texas Rep. Mac Thornberry, a Republican, and Washington Rep. Adam Smith, a Democrat, both members of the House Intelligence and Armed Services Committees, yesterday introduced "The Smith-Mundt Modernization Act of 2010." This sounds boring, but it's very important: the legislative intention of the bill has been translated by Pentagon to prevent any use of influence operations against terrorist groups on the internet.

Hypothetical: 10-year-old Timmy Smith in St. Louis will go to a radical website run out of tribal Pakistan. He will translate Pashtun and follow the instructions on how to make a suicide bomb jacket -- all the time unaware that the Department of Defense is running the website clandestinely, and has populated it with faulty bomb-making instructions in order to cause premature detonation, etc. So little Timmy blows himself up.
The Smith-Mundt Act, signed into law in 1948, was intended to prevent the State Department from waging propaganda campaigns inside the U.S. It has been translated over the years into the nostrum that  "DOD cannot take the smallest chance on influence operations being received by the U.S. Public, U.S. media, or Congress."
This is one reason why the Pentagon has not been very successful in countering radicalism on the Internet.
Matt Armstrong, a government consultant on such matters, offers a good take
here
.
The success of our government's offensive cyber operations depends upon a reformed Smith-Mundt framework. There are civil liberties concerns ... and there will be plenty of debate about how to construct the firewall.
THE ARGUMENT
: The Democratic National Committee is distributing a "calm down" memo on Capitol Hill. It begins:
While history would suggest that the 2010 elections stand to be challenging for Democrats, a variety of recent polls suggest that the barriers to success for Democratic candidates this year may not be as high as some have suggested. While pundits are now commonly comparing this year's elections to those of 1994 and 2006, years in which the minority party took control of Congress, voters today express greater support for Democratic leaders and more trust in Democratic leadership than for the political party in power in either of those election cycles.

The President, for example, is more popular than President Bush was in 2006 or President Clinton was in 1994. By double digits, voters trust Congressional Democrats more than Congressional Republicans.
These are solid arguments, but they fail to address the fundamental finding that Republicans are more enthusiastic than Democrats and the profile of the electorate -- the people who say they are going to vote -- is more conservative than it's been in a long time.
WATCH FOR IT
:
The Washington Post is preparing a major investigative series on the use of contractors in the intelligence community. The series has major contractors a bit nervous ...
BRIEFLY
:
-- Via Cryptome, an
internet white paper
from the Chinese government.
-- Jake Tapper interviews Vice President Joe Biden on This Week.
-- Elizabeth Warren, a potential nominee to head the Consumer Financial Protection Bureau, and Timothy Geithner
need to sit down
and have a chat about whether she can manage a major new bureaucracy. Note: Warren faces opposition from within the White House, too.
-- Tapper
reports
that the White House is open to finding a place for Arlen Specter to serve in the administration.
-- 38 percent of Republican members of Congress surveyed for National Journal's Insider's Poll think the Tea Party movement helps their party a lot. More than 40 percent think it helps a little.