The Support Activity Group Entity Program Evaluation Office: TOP SECRET!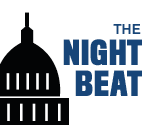 Good evening. Tonight begins the phasing out of the first stage of the Night Beat experiment. With a wedding a month away, a congressional recess pending, and preps for fall campaigns ramping up, this product is going to take a hiatus -- but it will be back in some form in the fall.
TOP SECRET AMERICA:Did you know that the State Department has an indigenous Imagery and MASINT Center (IMC), which is an element of the Office of Technical Collection Affairs (INR/TCA), whose "mission is support to national policy with a primary focus on diplomatic/regional security policy and operations"? I did not know this. Why does State needs its own IMINT and MASINT capability? Are they not getting what they need from other agencies? Do they not trust the other agencies to provide them with good analysis? Does their capacity give them an excuse to gain access to raw "take" from SIGINT and IMINT and MASINT platforms? Is this necessary duplication? Or bureaucratic duplication? And MASINT? I get that State needs good nuclear proliferation intelligence. DIA is the lead on MASINT. The Defense Threat Reduction Agency has an intelligence directorate that does nothing but non-proliferation stuff. So does the Central Intelligence Agency.
Day two of the Dana Priest/Bill Arkin series will focus on the ubiquity of government contractors, with an emphasis on (or so I am told) the bedroom communities of Ft. Meade, Maryland, home to a place where the economy is actually creating plenty of plenty of jobs. To what end? SIGINT and cyber space. ...
The IC is nervous. But the Defense Intelligence Agency is the most nervous, because they're within the Secretary of Defense's swinging distance ... and they're heavily outsourced, and their programs would be the first on the chopping block.
The House and Senate intelligence committees are keying off the article to try to persuade Speaker Nancy Pelosi to bring to the floor the intelligence authorization act, which she's holding up due to disagreements with the White House about oversight. "The Speaker is working with the White House and her Congressional colleagues to ensure that Congress has strong, effective oversight of the intelligence community," said Brendan Daly, Pelosi's spokesperson. If the Speaker wants to put in place the bill's reforms before the recess, she is going to have to act quickly.
For their parts, Sen. Dianne Feinstein and Sen. Kit Bond are moving ahead in a bipartisan fashion, having passed the authorization last week. Tomorrow, they'll hold hearings for James Clapper, the nominee to be director of national intelligence and the man who told Dana Priest that only God had cognizance of all of the special access programs created by the intelligence community. You can bet that the Arkin/Priest series will be the centerpiece of questions about Clapper's intent to reform the community. That said, Congress is not in the best of positions here. They helped to create the national security state ... really, since 1942, if you think about it ... and what Congress wants as "reform" might not match up with the desires of those reading the articles. It will be a very, very interesting hearing.
It's a bit meta to observe this, but the counterintelligence community is breathing easier; Priest and Arkin did not write about secret programs, and their database links agencies to capacities, not to specific locations or companies. But these are open secrets; in the Washington, D.C. area, there are literally tour guides who take people to see the secret sites. You cannot walk down the Jefferson Davis Highway in Crystal City without walking by a dozen agencies doing highly sensitive work.
For the uninitiated, the government is not very creative about hiding its prized assets. The more anodyne a name, the more important its function. The Space Field Activity in Chantilly, VA? Yawn. The Operational Support Activity at the Naval Research Center in Southwest? Zzzz. You get the picture.
It is a cruel irony that the DNI press office has been stuck responding to the Priest article while DOD gets to give Congress papers explaining why DNI isn't allowed to even study electronic waste practices, make a list of linguists so they know who speaks what language ... and certainly not figure out contractor issues. (See here.)

CALMEZ-VOUS: Democrats are triumphantly distributing a Gallup generic ballot poll that shows a six point lead for their party. It's a blip or it's something. No way to know. Be skeptical until you see several such polls, and remember that these polls really don't matter much until after Labor Day. How hard a bunch of House Democrats work during recess may well determine whether they can win in their districts. BTW: Watch for another major Nevada poll to show Harry Reid with a lead over Sharron Angle.

START END: The final START hearing is tomorrow, featuring Tom D'Agostino of the National Nuclear Security Administration, Jim Miller, the principal deputy undersecretary of defense for policy, and Gen. Kevin Chilton of STRATCOM.  Henry Sokolski, writing on National Review, believes that

the treaty's critics need to get on with the serious business of identifying what amendments, reservations, understandings, and declarations, if any, they think the Senate should consider. And Senate supporters of the treaty need to stop dismissing critics' concerns and blocking access to information that all sides of the debate need to have. This prescription ought to be a no-brainer; unfortunately, it's nowhere close to where we are in the current debate. 

This is what puzzles committee Democrats, by the way. They assumed there'd be some opposition. But there isn't. I mean, they think the treaty is sound and all and they want it to pass, but they are genuinely confused about Republican intentions.
THE ENERGY SECRETARY IS A NOBEL PRIZE WINNER: The Department of Energy holds its clean energy ministerial meeting tomorrow, and The Atlantic's Alexis Madrigal will cover it better than anyone else.
BUSINESS BEAT: Our Daniel Indiviglio will process more housing market info this week as the Census Bureau releases Housing Starts and Permit data for June. Today we learned that builders are pretty pessimistic about new residential construction. Later this week we'll get the National Association of Realtors' Existing Home Sales reading for June. None of it will be pretty. On Tuesday, the Banking Committee will hold a hearing on continuing oversight of international cooperation to modernize financial regulation. This is likely to be an important topic, since U.S. firms could be at a competitive disadvantage if other major nations don't develop financial regulations similar to the Dodd-Frank bill. Witnesses from Treasury, the SEC, and the Fed will testify.

RECESS GOODIES
: With the swearing in of Robert Byrd's replacement, the Senate is likely to pass an extension of unemployment insurance despite Republican objections that the extension is not paid for. What follows remains under discussion, though they'll then likely pivot back to the small business jobs bill in the hopes of securing the final votes needed for passage this week or next. It's a good thing to bring to recess.
BRIEFLY
:
-- From People's Daily in China:
To mark the second anniversary since Taiwan opened its tourism to mainland residents, residents from the last six provinces of Inner Mongolia, Tibet, Gansu, Qinghai, Ningxia and Xinjiang are now allowed to visit Taiwan starting on July 18. And as of now, all mainland tourists can travel to Taiwan, Guangzhou Daily reported today.

-- What's a
Continuity of Operations
staff ride?
-- Microsoft's Cormac Herley
believes everything
you think you know about cyber crime is wrong.
-- The Judiciary Committee will hold its vote on Elena Kagan next Tuesday.
-- Still no word from West Virginia on the timing of a special election to replace Robert Byrd.
-- On Wednesday, the Finance Committee brings in all three TARP overseers for a hearing on the program.