The Senate's Schedule Through August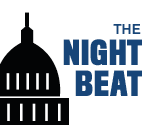 Good evening.

WATCH FOR IT: At 11:00 am EST tomorrow, the Federal Trade Commission will announce charges that a major food products company engaged in deceptive advertising.

WANT A DATE?:
-- On Friday,  Democratic Gov. Joe Manchin of West Virginia will announce his choice to temporarily fill the seat left vacant by Sen. Robert Byrd's death. Which means that ...
-- The Senate plans a cloture vote on July 15 for the financial regulatory reform bill. And ...
ALSO: as you first read in this column, the Senate Select Committee for Intelligence will hold a confirmation hearing next Tuesday for James Clapper, President Obama's nominee for Director of National Intelligence.
-- Unemployment insurance will be extended, probably next Wednesday.
-- The week of the 26th, Majority Leader Harry Reid has indicated that the energy bill will be brought to the floor, which provides one week for debate before the Senate takes up the Kagan nomination. The bill will contain four titles: oil spill response, clean energy and jobs (read: renewables), efficiency, and a limit on carbon pollution from utilities, though Reid did not call it that. It is unclear if there are 60 votes for such a bill, but the only way to find out is to bring it to the floor, since some moderate Democrats and Republicans are sitting on the fence hoping that the issue will go away.  

PLEASE, CAN WE STAY IN GITMO?: Lawyers for two detained Algerians want to keep their clients right where they are -- at the Guantanamo Bay prison, rather repatriating them to Algeria, which is what Daniel Fried, the administration's special envoy for Guantanamo, is seeking to do. The lawyers argue that their clients will be tortured in Algeria, despite Algeria's record of treating (not mistreating) the 10 detainees who were repatriated so far under the Bush and Obama administrations. If the detainees' lawyers prevail, they get their wish: their clients stay in Gitmo for a VERY long time, especially if the Republicans take the Congress and then shut down efforts to remove detainees from Gimto. So -- might want to get out while the getting out is good. Nonetheless, a complicated call for an administration that has promised to never render prisoners to countries where they'd face torture or persecution.

GOVERNORS ON POLITICS: Tomorrow on the Atlantic Politics Channel, former Alaska Gov. Tony Knowles and former Oklahoma Rep. Brad Carson discuss their participation in a new Kaiser-funded initiative called the National Energy Policy Institute. It sounds wonky, but it's actually quite canny. For now, though, I asked the two veteran Democrats if they had any advice for their fellow Democrats -- just how can Democrats minimize their losses between now and November?
Carson: "I came from a state where 35 percent self-identify as Tea Partiers, so I'm a bit distorted perhaps in my appreciation for the larger American population. I don't think there is a lot you can do in four or five months. Maybe the economic data picks up, which there are some indication that it is. There aren't that many policy changes you can do, so I'd say you ride the wave and hope that maybe some of the external events help you. But it was predictable that when the President was elected that 2010 would be a difficult year. I mean, the country is deeply divided. There is 35 percent of the people who are Tea Partiers or more in some of those states. So it's probably going to be a difficult year, but there's nothing that I think anyone can do about it."
Knowles: "The President was elected for change; a majority of Democrats were elected on that same wave. The fact that so little has been accomplished is I think the greatest enemy of not just the Democrat or Republican, but in terms of how people measure the nation's progress even if they don't totally agree with what gets done. The fact that this paralysis has set in is to me just the basis of the frustration that people have and I think, myself, you just go crazy -- well how can they not do something? And energy is one of those items that if we can't act responsibly in some measure, we won't get it all in one bite. People I think will just reject whoever the incumbent is -- Democrat or Republican -- and in some ways should."
Translated: Democrats are going to get whupped.
BUSINESS BEAT: From Dan Indiviglio:

Tomorrow afternoon Christina Romer, the Chair of the President's Council of Economic Advisors, will testify before the Joint Economic Committee to provide her latest outlook. Included should be some performance statistics on how the stimulus bill is doing at creating jobs. Prepare for some creative math!


The retail sales numbers and manufacturer inventories, according to the Commerce Department, will be released in the a.m. Expect June's retail sales to look decent, but not spectacular.

The Chamber of Commerce will be holding its Jobs for America: Summit 2010 tomorrow afternoon. The event intends to bring together thought leaders and decision makers to outline policies needed to create jobs and accelerate economic growth.
The AFL-CIO will be pushing back that, given the track record over the past few months of Wall Street, Massey Mines, BP, etc., it's pretty clearly a "boy crying wolf" argument. Also, labor will point out the irony that they are having a "jobs" conference and not a single panelist or participant is someone who actually works, is looking for a job, has lost their unemployment benefits, etc.
BRIEFLY:

-- Just how many times has President Obama mentioned Israel in his speeches? The lovely Steve Clemons finds out.

-- What Republicans are going to be talking about tomorrow, in the words of the Family Research Council: ".... the discovery made by the National Right to Life Committee that the Obama Administration has given federal approval to send Pennsylvania $160 million in taxpayer funds which will directly fund abortions through President Obama's recently enacted health care law." The news item has already prompted an outrage blast from House Minority Leader John Boehner.

-- What Democrats are going to be talking about tomorrow, in the words of Think Progress: "Cantor Says Federal Spending Doesn't 'Create Jobs' -- At Job Fair With Companies Funded By The Stimulus"
-- A CBS News poll finds that Americans want President Obama to focus more attention on the economy.

-- I'm going to try to stay away from polls until two weeks after Labor Day, but this one I couldn't resist: AP/Ipsos shows Democrat Alex Sink (sic) leading Republican gubernatorial candidate Bill McCollum in Florida but not his primary opponent, Rick Scott.  Charlie Crist still leads a three-way race for Senate.