Logical Errors, Refudiate Thyselves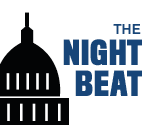 Good evening.
ONE-TWO: Recovery Summer continues: the President makes a statement tomorrow on the economy, where he'll take aim at Senate Republicans for blocking the extension of unemployment benefits. The Senate swears in Carte Goodwin, appointed to Congress by West Virginia Governor Joe Manchin, at 2:15 pm EST Tuesday, and at 2:30 pm EST, will hold a vote on whether to extend unemployment benefits. The vote should succeed.
NOT A POODLE: David Cameron, the Prime Minister of the UK, visits the White House on Tuesday. Look for a reaffirmation of a special relationship -- Cameron and Obama get along quite well. They met when Obama traveled to London in '08 and in '09, when he was there for the G-20 summit. Since Cameron became PM, they've spoken three times (and Cameron has even gotten a ride on Marine One.) Key topics for the visit: Afghanistan, Middle East Peace process, Iran, global economy
REFUDIATE-GATE: Which is potentially more troublesome for a general audience? The first Tweet, the sentiment behind it, the logical error behind it (you are a "peaceful Muslim" IF you ...), the corrective Tweet, or the semi-apology Tweet?  At 1:52 pm EST, Sarah Palin Tweeted:
Ground Zero Mosque supporters: doesn't it stab you in the heart, as it does ours throughout the heartland? Peaceful Muslims, pls refudiate"

The Tweet was deleted and replaced with a Tweet that mistakes "repudiate" for "refute:"
Peaceful New Yorkers, pls refute the Ground Zero mosque plan if you believe catastrophic pain caused @ Twin Towers site is too raw, too real


Then:
Peace-seeking Muslims, pls understand, Ground Zero mosque is UNNECESSARY provocation; it stabs hearts. Pls reject it in interest of healing

"Refudiate," "misunderestimate," "wee-wee'd up." English is a living language. Shakespeare liked to coin new words too. Got to celebrate it!

HELP.GOV: Tomorrow, the Federal Emergency Management Agency's mobile disaster assistance device platform relaunches.
SPILL UPDATE: The government and BP are circling each other carefully. BP wants to keep the test containment cap on until the relief well can be built; the government is proceeding more carefully. The stakes for BP are high and financial; the more cautious approach (the government's) might also mean (temporarily) more leakage into the Gulf. The latest letter from Adm. (ret.) Thad Allen to BP CEO Bob Dudley includes some harsh language:
My letter to you on July 16, 2010 extended the Well Integrity Test period contingent upon the completion of seismic surveys, robust monitoring for indications of leakage, and acoustic testing by the NOAA vessel PISCES in the immediate vicinity of the well head. Given the current observations from the test, including the detected seep a distance from the well and undetermined anomalies at the well head, monitoring of the seabed is of paramount importance during the test period. As a continued condition of the test, you are required to provide as a top priority access and coordination for the monitoring systems, which include seismic and sonar surface ships and subsea ROV and acoustic systems. When seeps are detected, you are directed to marshal resources, quickly investigate, and report findings to the government in no more than four hours. I direct you to provide me a written procedure for opening the choke valve as quickly as possible without damaging the well should hydrocarbon seepage near the well head be confirmed. As the National Incident Commander, I must remain abreast of the status of your source control efforts. Now that source control has evolved into a period beyond the expected 48 hour interval of the Well Integrity Test, I am requiring that you provide me a written update within 24 hours of your intentions going forward. I remain concerned that all potential options to eliminate the discharge of oil be pursued with utmost speed until I can be assured that no additional oil will spill from the Macondo Well.


SIGTARP BLAST: Another item for Rep. Darrell Issa's subpoena list: company memoranda related to the decision to force GM and Chrysler to close dealerships in the midst of their government-mandated spin-down last year. The special inspector general for TARP found that
Treasury made a series of decisions that may have substantially contributed to the accelerated shuttering of thousands of small businesses and thereby potentially adding tens of thousands of workers to the already lengthy unemployment rolls -- all based on a theory and without sufficient consideration of the decisions' broader economic impact.

REPEAT SESSION: What you'll be hearing from Dem campaign committees tomorrow: challenged over and over again today on an hour long panel on Meet the Press, NRCC Chairman Pete Sessions and NRSC Chairman John Cornyn struggle to name one policy difference from Bush. Said Sessions: "We need to go back to the exact same agenda." 
VIVA.NET: Thursday, the fifth annual Netroots Nation kicks off in Las Vegas. Potentially newsworthy: the open question time, Saturday, with Sen. Harry Reid and Speaker Nancy Pelosi, neither of whom are universally embraced by the Netroots. The panel breakdown is here. Check out the various parties, sponsored by unions, gaming interests, and the like. The Progressive Change Campaign Committee will feature an after-hours suite where Senate and House candidates will mingle with top bloggers and participants. MSNBC's Ed Schultz and CNN will broadcast live from the Rio Resort and Casino at some during the festivities.
START IT UP: Democrats kick off a major messaging project tomorrow on the new START treaty. At the Center for American Progress, former Sen. Tom Daschle will urge Republicans to ratify the treaty or else cause direct harm to the national security of the United States. The American Security Project launches its own campaign tomorrow with 15 former generals representing all services, including a former vice commander in chief of the U.S. Strategic Command. A teleconference at 11:30 features ex-Sen. Chuck Hagel, a co-chair of the President's Intelligence Advisory Board.
News that Vice President Biden had been informally consulting with Sen. Jon Kyl, an opponent of the treaty, has raised speculation that there's a secret deal in the works. There isn't. The conversations have been largely related to Kyl's concerns about nuclear fleet modernization.


BETTER INFO: On Monday, the Atlantic Food Channel will feature a post from Michael Taylor, Deputy Commissioner for Foods at the FDA, that outlines the agency's efforts to improve packaged food labeling even as it faces serious constraints on resources, offering a rare and unusually candid window into the FDA's workings.  "FDA must pick its battles," Taylor writes. He emphasizes that the FDA is working on updating the Nutrition Facts Panel on the back of food packages and devising a way to display "essential nutrition information" and calorie content on the front of packages, a move that seems radical in light of possible industry opposition, such as that which recently struck down the UK's easy-to-understand "traffic light" nutrition labels on the front of packaged foods. 

But overall, he concedes that recent efforts at enforcing laws about health and nutrition claims advertised on foods address "just a small subset of the universe of products making dubious marketing claims," and he states that going after individual food companies for marketing violations "is a little like playing Whac-a-Mole, with one hand tied behind your back." His account seems to suggest what critics of the FDA have been saying for a long time: the agency is underfunded and lacks the teeth it needs to be a serious watchdog.