Can Pot Dealers Turn Out the Vote?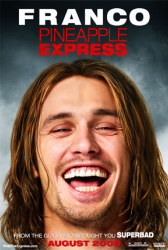 In response to this post positing that marijuana ballot initiatives might help Democrats in the same way that the Rove-inspired anti-gay-marriage ballot initiatives helped Republicans in 2004, and this post on why that help might be limited, Walter Shapiro of Politics Daily writes in with some useful context:

I spent some time thinking and reporting on the gay marriage initiatives in the 2004 election. The only one that ended up mattering as far as Rove was concerned was, of course, in Ohio where it was put on the ballot (just barely) at the behest of Ken Blackwell's political ambitions rather than the Bush campaign. What gay marriage did do was to allow evangelical ministers (effectively barred from preaching on behalf of a candidate because of the tax laws) to use their pulpits to organize turnout against gay marriage, since ministers are allowed without restriction (under IRS rules) to speak out on ballot initiatives. What fascinated me in Ohio was the overt political alliance of evangelical ministers that worked against gay marriage and, as a result, helped Bush get out the vote.

None of the academic literature I've seen noted the role of ministers in facilitating get-out-the-vote efforts to oppose gay marriage, though obviously that must have been a crucial factor. And if you're using the gay marriage example to gauge the possible electoral effects of the current drive to legalize marijuana, as I have been, it's hard to see who will fulfill the ministers' organizing role. Pot dealers? Seems highly unlikely to me.