Chamber Ads: Campaign Finance Reform Limits Free Speech
The Chamber of Commerce is seizing on a moment of uncertainty for Democratic campaign finance reforms and launching a print ad campaign against the bill proposed by Rep. Chris Van Hollen.
Specifically, the Chamber's ads say the DISCLOSE Act limits free speech. The Supreme Court reasoned in its January Citizens United ruling that corporations should be able to exercise free speech in spending to support candidates; the Chamber argues that Van Hollen's bill, which would require more disclosures and restrict foreign-held companies from campaign spending, is not "what our forefathers had in mind":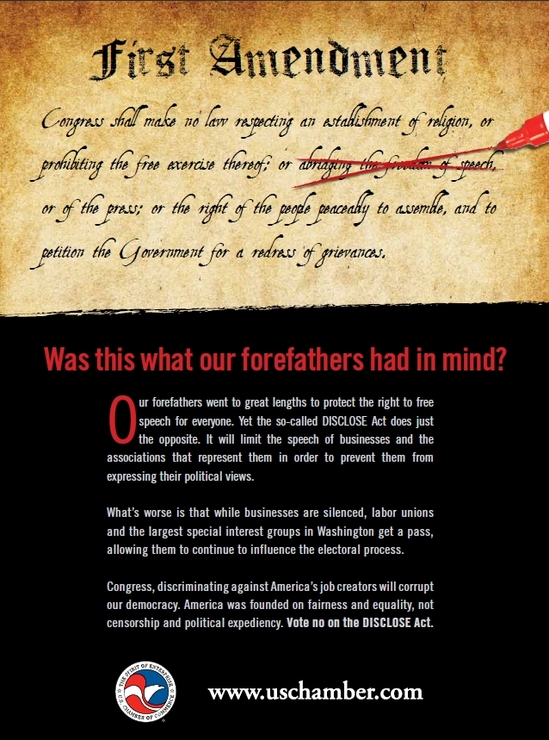 UPDATE: Doug Thornell, spokesman for Van Hollen, responds:
"This special interest funded ad is exactly the reason we need the DISCLOSE Act. The Chamber should step forward and disclose who funded this piece. What do they have to hide? Let's be clear, the DISCLOSE Act does nothing to limit free speech. It empowers the American people so they know who is spending money on our elections. It's a tough reform bill and that's why so many special interests hate it."