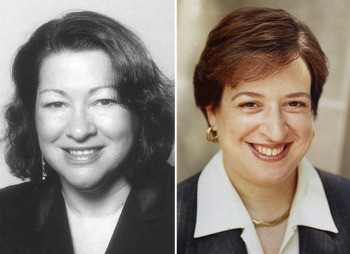 Officially, Elena Kagan has been a Supreme Court nominee only since yesterday at 11 a.m.; unofficially, it's been a bit longer; and she's been the presumptive nominee among insiders for quite some time. So it's probably not to soon to draw this conclusion: out of the gate, Elena Kagan has been less controversial than her immediate predecessor, Sonia Sotomayor.
Here's why that's interesting: despite the smoother reception, Kagan will probably garner fewer votes in the Senate than the 68 votes Sotomayor got. This is less a reflection on Kagan or Sotomayor than a marker of just how much Washington has changed since last August. The difference is the increased awareness among Republican senators of the energy and anger in the conservative base.
Bowing to this anger is going to be awkward for a number of senators--pro and con--because the Senate voted just a year ago to confirm Kagan as Solicitor General. Seven Republicans supported her. While some, like Olympia Snowe, can probably do so again without fear of reprisal, others--especially Jon Kyl and Orrin Hatch--are going to have to execute a flip-flop or steel themselves for some serious intra-party hazing (how likely is Hatch to vote "yes" after Utah Republicans' patricide of his counterpart, Bob Bennett?).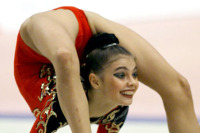 See Arlen Specter Do This
Across the aisle--last I checked--is political invertebrate Arlen Specter, who will be flip-flopping in the other direction with the panache of Kerri Strug. Before he was an endangered Democrat, Specter was an endangered Republican who voted against Kagan's confirmation as Solicitor General. There really isn't much mystery as to how Specter will vote this time. He's neck-and-neck with Joe Sestak in the Pennsylvania Democratic Senate primary, so he wouldn't dare risk his chance of eking out a win by maintaining a consistent voting record. (Just to be sure Specter wouldn't be seized by some periodic bout of integrity, the White House ran Kagan's name by him several weeks ago and came away convinced he's a firm "yes.")
The upshot, though, is that it seems almost impossible that Kagan will match Sotomayor's 68 votes, no matter how she performs in the interim. I'm told the White House target is 65 votes, and the final tally may be less than that. The White House expected Sotomayor to tally in the mid 70s, and was surprised when she got only 68 votes.
On the merits, this all seems very odd. But that's the reality in Washington today.