David Cross Will Not Attend the 2010 White House Correspondents Dinner
The White House Correspondents Association Dinner is coming up this Saturday, and, with it, all the usual talk about how strange it is, what it says about the clubbiness of DC media, and whether it's good or bad for the country.
But last year, something exciting actually happened, though no one knew it at the time: comedian/actor David Cross snorted cocaine at his dinner table.
Cross was invited to the dinner as a plus-one with his girlfriend, actress Amber Tamblyn. Seated with or near various luminaries including Health and Human Services Secretary Kathleen Sebelius and former Defense Secretary Donald Rumsfeld, Cross claims to have snorted coke during the actual event.
He announced this on stage during a stand-up comedy show at DC's Warner Theatre last October. As a finale to his set, Cross played footage from a TV pilot he'd filmed. He then ran back on-stage, saying he'd forgotten to tell the Correspondents Dinner/cocaine story, or so I'm told by someone who was there.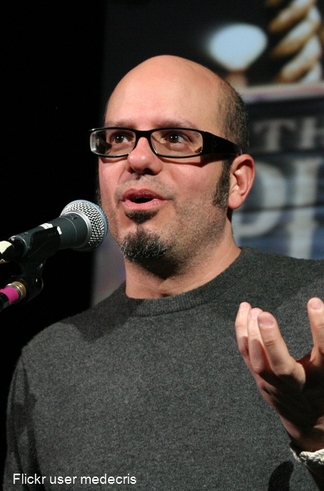 Cross has an ongoing competition with a friend, he said, and he snorted coke in the same room as the president--Secret Service there in full force--to one-up the guy.
Politico
quoted
Cross's on-stage explanation in a story after the performance:
Cross said that he was seated "super close to the president" and seated with or near former Transportation Secretary Norman Mineta, Health and Human Services Secretary Kathleen Sebelius, former Defense Secretary Don Rumsfeld, Supreme Court Justice Antonin Scalia and "the editor-in-chief of the USA Today."

"But it's crazy and there's security, Secret Service is standing there," said Cross. "I've got photos of all this. ... I'm there and the president is right here and with all these people at the table" Cross snorted some coke, he said. "Maybe 40 feet from the president of the United States!"

Cross said he texted his friend to say, "No way you can ever top that."
Questions, of course, have been raised about the validity of this account. David Cross is a comedian, after all. He once alleged on stage, during an HBO special, that the Virgin Mary had assaulted him. Outrageousness is a trope of his, and, while he also tells personal stories that seem like they're probably true, there's a fundamental ambiguity surrounding the things he says.
Unfortunately for all of us, Cross will not be attending the dinner this year. He is out of the country, according to his manager, Tim Sarkes.
Which means it's unlikely anything this exciting will happen again.