Crist Gets Mocked by Minor League Mascot After Canceling Appearance
Florida Gov. Charlie Crist has canceled his scheduled plans to throw out the first pitch at a minor league baseball game this weekend, and, in an apparent case of sarcastic retribution, the mascot of the Port Charlotte-based Charlotte Stone Crabs--named Stoney--has announced he will enter the Florida Senate race as an independent candidate.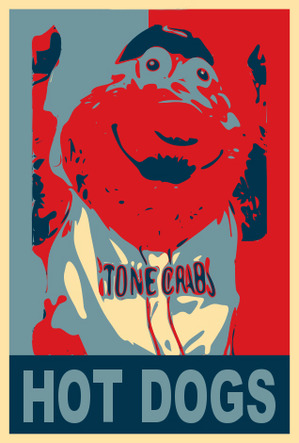 Stoney held a press conference at his home underneath the Baseball Boardwalk at Charlotte Sports Park, announcing his decision just minutes after news came that Crist would not be able to attend the Stone Crabs game on Friday...

Stoney will hold a celebration for his Senate bid on Friday night as the Stone Crabs take on the Palm Beach Cardinals at 7:05 p.m at Charlotte Sports Park. He will throw out the Ceremonial First Pitch before the game and has planned a special post-game fireworks show to kick off his campaign. 

"Four score and seven years ago, I don't know what year it was," Stoney said at the press conference. "But Friday, April 23 will be a night that will live in infamy."
Crist is
trailing
his Republican primary opponent, Marco Rubio, by an average of over 20 percentage points in major polls, and it is widely speculated that he could drop out of his primary and run as an independent, if those numbers don't improve. Crist's campaign has denied this possibility. Stoney, evidently, knows how to twist the knife.
UPDATE: A Stone Crabs spokesman says he team asked Crist about two weeks ago if he could add the appearance to his schedule, and that the team has no hard feelings and intended to make fun of itself with the Stoney campaign.