Who Benefits from the Great Health-Care Debate?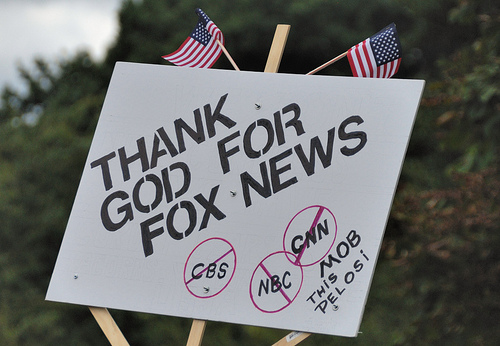 After a couple of weeks in London and one in New Orleans, I'm back in L.A., immersed in the American media culture (!) once more.  The health-care debate, which, for better or worse, would have been concluded in about two or three months in any other Western democracy, grinds on, positions being repeated pretty much as they were before the big Town Hall scare of August.
About all that's changed is that the current wave of health-reform commercials inundating cable news seems to have shifted over to the pro-whatever-the-current-bill-is side. That, after a summer of anti-whatever-the-current-bill-is-not spots, leads me to one conclusion: The true beneficiaries of the drawn-out health-care-reform debate are not the doctors, nor the drug or insurance companies, and surely not the patients. The true beneficiaries are the broadcasters.


If I were a conspiratorially-minded gent, I would even suggest that that fact explains the timing of the Obama Administration's push. Sure, they had other possible priorities -- the climate-change bill would seem to have a more pressing deadline, figuring out a plausible strategy in Afghanistan could have come sooner in the year to suit some folks.

But this is a non-election year. Broadcasters are suffering, with no welter of campaign commercials to buffer them against the disappearance of car spots and bank spots and department store spots (remind me again what department stores were).  So this is the perfect year to stage an endless debate, the major product of which is hundreds of millions of dollars in television commercials. 


Not since the mandated digital changeover have broadcasters received such a lovely gift from their federal government.  

(Photo: Flickr/Andrew Aliferis)