Daily Chart: The World In Happiness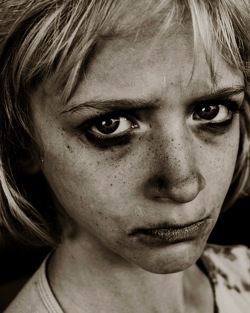 Via Catherine Rampell, I see the new economics foundation (hip lowercase in the original) has released its second Happy Planet Index. The index attempts to rank the world on the basis of how efficiently countries produce happy lives -- that is, lifespan and level of satisfaction divided by rate of resource consumption. Costa Rica, the Dominican Republic and Jamaica come out on top.
Whether this is a meaningful measure is an open question. Measuring happiness raises philosophical and practical questions that are perhaps best handled with a dorm room and a bong, not a think tank. Nonetheless, I sympathize with the NEF"s -- excuse me, the nef's -- impulse. Gross Domestic Product is in many ways an unsatisfying measure of national wellbeing, and it seems intuitively true to me that a very high level of consumption is neither a necessary nor a sufficient condition for happiness (whatever it is).
On the other hand, what the Happy Planet Index makes clear is that some basic level of development is necessary to have a satifying life. Here, for example, is there map of the world based on the level of self-reported happiness. (The self-reporting is done on a 1-10 scale, in response to the question, "All things considered, how satisfied are you with your life as a whole these days?")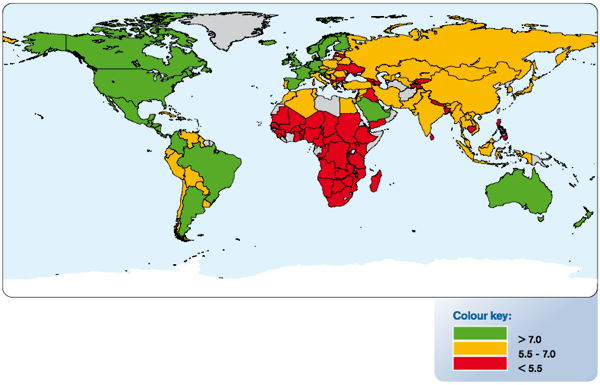 I think it's prretty impressive how well this would line up with most basic human development indices, at least at the lower end of the scale. It might be academically interesting that the United States falls into the same happiness category as Brazil or Saudi Arabia, but it's sad and not at all surprising that Sudan, Chad and Zimbabwe are just incredibly miserable and unhappy places to spend a life. It turns out that being dirt poor does not make people happy.
Photo: The name of this is "Free Sad Dirty Abandoned Child Creative Commons." Really!