Ronald Reagan And General Motors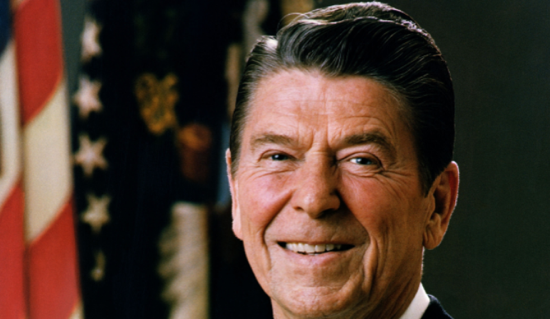 I find it genuinely interesting that Republicans are able to describe Obama's General Motors bankruptcy plan into the most unAmerican thing since France. The idea of the government owning a large car manufacturer is not extremely appetizing, but it's hardly the first time the government has staged a major intervention on behalf of the automotive industry. And the last time, as far as I can tell, was under Ronald Reagan.
It doesn't get mentioned much, but in 1981 the Reagan Administration asked Japanese automakers to impose a "voluntary export restraint" (VER), which capped at 1.68 million the number of cars Japan could send to the United States each year. Reportedly, this was under threat of an outright tariff, but the VER accomplished just about the same thing. Prices of Japanese cars went up, which allowed American manufacturers to raise their prices too. (This was great for the protected industry -- in the short run -- and bad for the American consumer.)
In the long run it led to foreign manufacturers building a lot of plants in the US, since cars manufactured here were exempt from the VER. From the Federal Reserve Bank of Chicago (pdf): "Having agreed to limit the level of vehicle exports to the U.S., the major Japanese automakers all started producing vehicles in North America. That development resulted in a rather dramatic shift in production by the foreign carmakers from overseas to North America." So when you think dramatic market interventions that fundamentally changed the face and stability of the American car industry, please, don't forget Ronald Reagan.
Image from Wikimedia Commons