Eric Umansky at Pro Publica has assembled some
cool graphics on the fiscal cost
of the Iraq war. As you can see below, the inflation adjusted dollar cost has been enormous: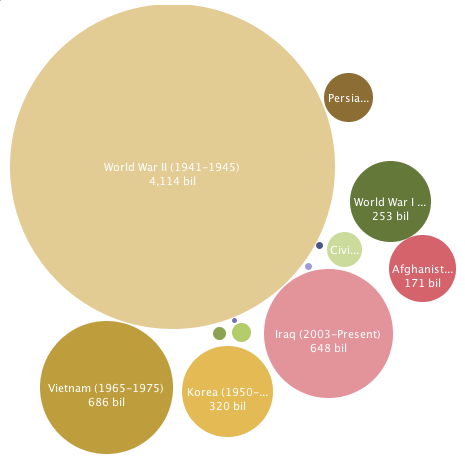 However, I don't think you can understand the politics of the war without understanding that in relation to the size of the American economy, Iraq has been small potatoes by historical standards: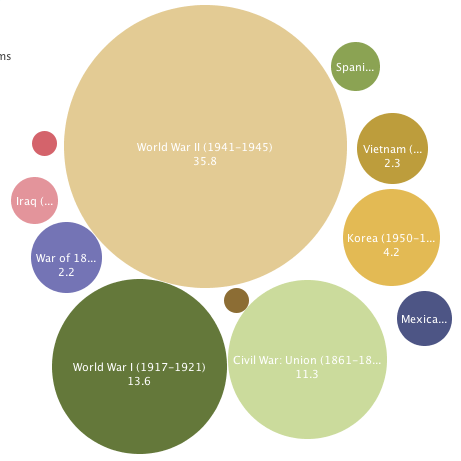 A ton of money has been spent on the war, but compared to other wars the impact of this one on the typical American who's not actually serving has been relatively small. Meanwhile, though, note the mismatch between spending on Iraq and Afghanistan. At the moment, a debate is going on about whether sending more troops to Afghanistan today would help matters and I'm not 100 percent sure what I think of that. I am, however, pretty certain that if the Bush administration had followed up the brief deposing of the Taliban with a massive commitment to rebuilding the country equal to, say, half of what they spent on Iraq, that that would have made a difference.
America promised a robust effort to make sure that the war improved the lives of ordinary Afghans. And while we've certainly done some work along those lines, the comparative budgets of Iraq and Afghanistan show where our national priorities were, and they weren't on living up to the commitments Bush made. It