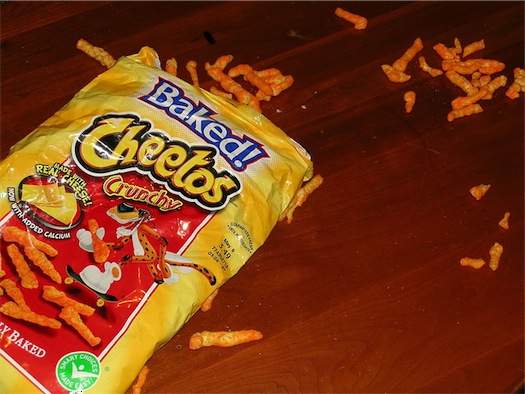 I'm a pretty regular Morning Joe watcher as it happens, and I even caught some of yesterday's broadcast. But I missed the part where Joe Scarborough made a ludicrous defense of John McCain screwing up the chronology of events in Iraq and then launched into an unhinged attack on, well, me and my friends:


Also during this segment, Scarborough attacked liberal bloggers for correcting McCain's error, saying they were probably "just sitting there, eating their Cheetos" and saying, "Let me google Anbar Awakening!" He added, "Dust flying — Cheeto dust flying all over. They're wiping it on their bare chest while their underwear — you know, their Hanes."


This after Scarborough observed that "I know a couple of hosts ran this last night and made a huge deal because a liberal blogger picked it up." The blogger in question being Spencer Ackerman. I'm really a bit baffled as to where these anti-blogger stereotypes come from. Spencer's reported from Iraq several times, I published a book recently, Ilan has a master's degree and speaks three languages -- we're not sitting around smearing ourselves with Cheetos. Like a lot of people, we write stuff. And some of the stuff we write is published on the internet. Is that really so weird and discreditable?