John McCain, like all decent Americans, is concerned about the trouble on the Iraq-Pakistan border. Ali Frick, like a typical liberal,
derides this
on the grounds that there is no such border. But if she had McCain's years of foreign policy expertise and extensive conversations with John McCain she would have access to this double super-secret map of the CENTCOM AOR: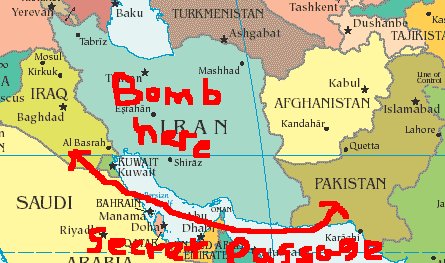 I won my school's geography bee, so I know what I'm talking about. Here's the
last time
I tried to help McCain out with a map.