John McCain, Gambling Addict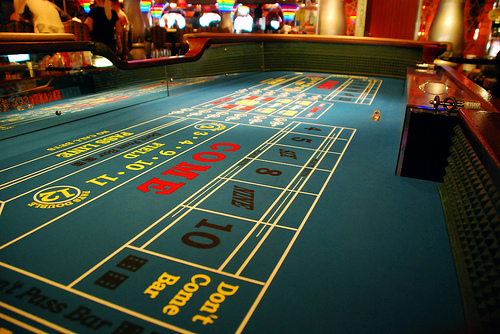 Michael Scherer and Michael Weisskopf are very delicate in their phrasing, but they appear to be reporting that John McCain has a serious gambling problem:


In the past decade, he has played on Mississippi riverboats, on Indian land, in Caribbean craps pits and along the length of the Las Vegas Strip. Back in 2005 he joined a group of journalists at a magazine-industry conference in Puerto Rico, offering betting strategy on request. "Enjoying craps opens up a window on a central thread constant in John's life," says John Weaver, McCain's former chief strategist, who followed him to many a casino. "Taking a chance, playing against the odds." Aides say McCain tends to play for a few thousand dollars at a time and avoids taking markers, or loans, from the casinos, which he has helped regulate in Congress.


The McCains own eleven houses and spent over $200,000 on "household staff" in 2007 so I suppose he can afford tens of thousands of dollars in gambling losses every year. At the same time, you wouldn't want someone to enjoy "playing against the odds" with the country's public policy. The fact that McCain seems to think there's some kind of "betting strategy" that can turn craps into a winning game also raises some questions about his math.

Photo by Flickr user techslut used under a Creative Commons license