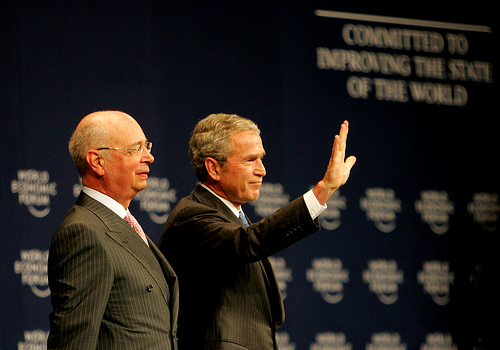 Washington Post writeup of the looming Republican Party platform fight at the convention contains this hilarious tidbit:


The battle may not be avoidable. The current GOP platform is a 100-page document, and all but nine pages mention Bush's name. Virtually the entire platform will have to be rewritten to lessen the imprint of the president, who has the highest disapproval rating of any White House occupant since Richard M. Nixon.


And in the need for the re-write comes the problem, since it seems Republican Party activists are looking to stop McCainified "views on global warming, immigration, stem cell research and campaign finance from becoming enshrined in the party's official declaration of principles." A fight like that will probably be embarrassing for the McCain campaign since, at the end of the day, anything that underscores the hard-right's dislike for the guy is going to help him in this climate. By contrast, the inevitable speech by George W. Bush seems destined to be a disaster for McCain's quest for the White House.