An Annotated Map of the Western Mediterranean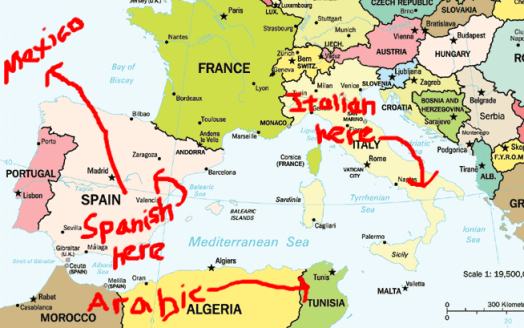 Maybe Steve Hadley should put the above image in the briefing book before the next G-8 summit:


"Amigo! Amigo!" Mr. Bush called out cheerily in Spanish when he spotted the Italian prime minister. "How you doing, Silvio? Good to see you!"


Or perhaps it's elitist to suggest that you should address people in the correct language.