The Meaning of "The Surge"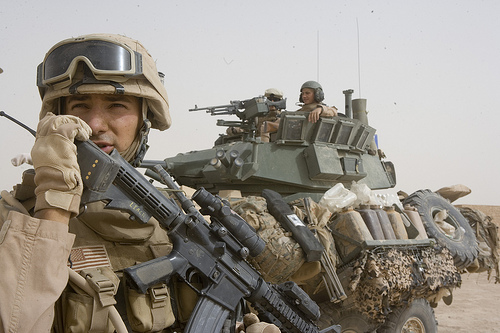 Jim Henley
unpacks a cliché
:
The pretended meaning is, The US increased troop strength in Iraq for a period of time beginning in 2007. The actual meaning is, the US increased troop strength WHILE ramping up a program to pay off Sunni resistance leaders WHILE Iraq's warring ethno-religious factions finished completely remaking Iraq's demographic patterns, owing to tens-to-hundreds of thousands of dead and millions of exiled and internally displaced, WHILE the US turned the capital into a warren of barricades. The net result of all those changes has been a less obtrusively violent Iraq for the time being, and the whole arrangement is "The Surge" in practice, but the cheerleaders talk as if it was all due to The Surge in pretense. Meanwhile Iraq's "calm" would count as calamity almost anywhere on earth but Darfur or Zimbabwe.


Quite so. Understanding the true nature of the business doesn't undermine the reality of the achievement, but the achievement is to make somewhat more feasible a misguided, costly, and immoral scheme for imposing a semi-permanent semi-colonial status on Iraq. But rather than selling the public on the whole disreputable salami, we're supposed to swallow it in slices. First, we need to give "the surge" a try, so we can't leave this year. Now, since "the surge" is working, we need to stay another year. Then the year after that, there'll be another reason. When conditions are worsening that is the reason to stay (see 2005, 2006) and when conditions are improving that's the reason to stay.

DoD photo by Cpl. Tyler Hill, U.S. Marine Corps.