Fear of a Black Candidate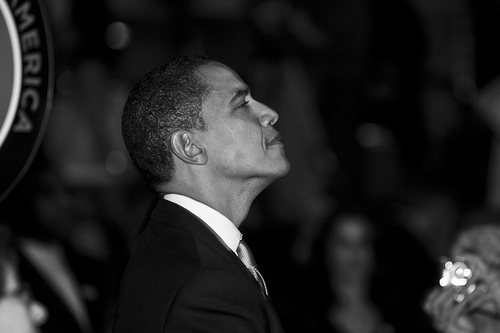 One crucial thing Barack Obama did last night was get white people to vote for him. Lots and lots of white people. Iowa's not the kind of place where you can dominate the black vote, plus add on a sliver of white liberals and win a primary. To win -- even in a primary -- you need the support of white people.
And one thing holding Obama back among both black and white voters has been, I think, a fear that
other people
won't be willing to vote for a black guy. Winning a primary does a lot to dispel those worries. Winning a
majority
in a primary would do more, but given the presence of three strong contenders in Iowa that clearly wasn't on the table. The analogy, I think, is to JFK winning the West Virginia primary and showing that a Catholic from Boston could win in a state where there was no urban "ethnic" machine to serve as his base.
Photo by Flickr user Joe Crimmings used under a Creative Commons license